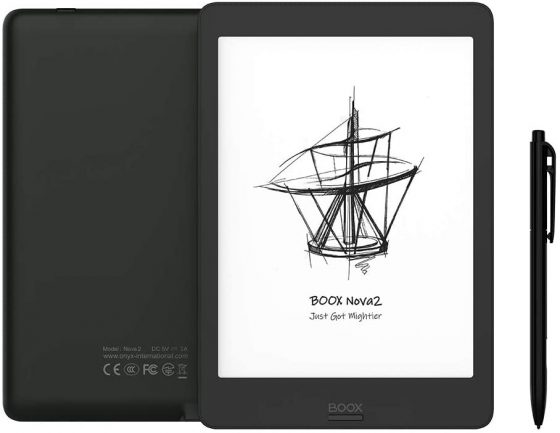 It looks like Onyx is trying to clear out remaining stock of their previous generation Nova2 ereader considering it's now available at its lowest price ever.
The Onyx Boox Nova2 is currently marked down to $249 with free shipping from Onyx's Amazon store. There's also a second listing for $259 but I'd avoid that one (I don't know why Onyx always insists on creating multiple listing for the same product).
The Nova2 originally sold for $339 so that's a pretty big discount, especially since it's only been on the market for 10 months. Onyx replaced it with the Nova3 after just 6 months because they're weird that way and are always chasing the next upgrade.
The truth is the Nova2 is almost exactly the same as the Nova3 so there really is no reason to spend an extra $90 on the newer model. There are some very minor hardware upgrades, but in 99% of usage scenarios performance is going to be exactly the same between the two Nova generations.
There's a comparison table on the Nova3 product page that outlines the differences between the two models.
The main difference is the "upgrade" from Android 9 to Android 10, but on an E Ink device with a heavily customized interface, the difference is virtually undetectable, and the overall software features are the same.
If you want a 7.8-inch ereader that is open to installing Android apps and also doubles as a Wacom notepad, now is a good time to get the Nova2 at a significant discount.
See my Onyx Nova2 review for a list of pros and cons and to see the device in action.