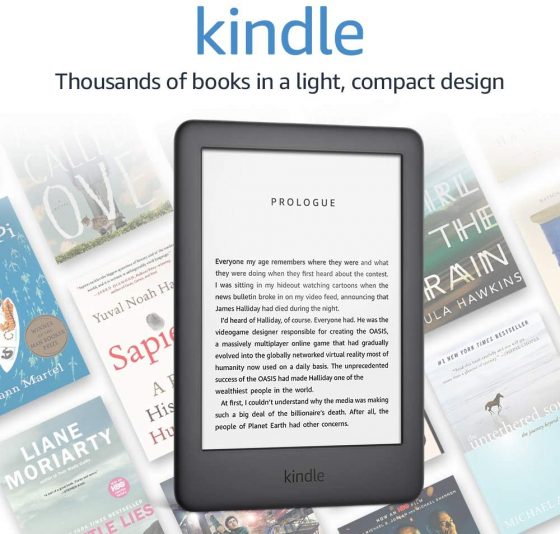 Earlier in the week Amazon had refurbished Kindle Paperwhites on sale starting at $69 for the 8GB version. Those are sold out now but they still have the 32GB version available for $89.
Amazon has also added the current entry-level Kindle to their list of refurbished deals. Instead of paying $89 for a new one, you can get a refurbished Kindle for $59.99 with free shipping.
Sometimes Amazon sells them new for that price so it's not as good of a deal as the Paperwhite sale, but it's $20 off the regular price of a refurbished Kindle.
If you'd rather hold out for a new Kindle, Amazon will most likely put them on sale in a week or two leading up to Mother's Day. I wouldn't be surprised if they had this Kindle on sale for the same price new.
Woot also has the 32GB Kindle Oasis with cellular connectivity available again for $189. It's the previous generation model without a warm frontlight so that's not the greatest deal either, but the cellular version did originally sell for $349 new so it's a pretty big discount if you look at it that way.
Woot also has an old school Kindle Fire HDX available for $19.99. Looking back, it's weird how things have changed for the worse. The HDX was released way back in 2013 and yet it has a 323ppi screen with 100% sRGB color accuracy. Now Amazon only sells cheap tablets, and the 7-inch Fire tablet only has 171ppi!