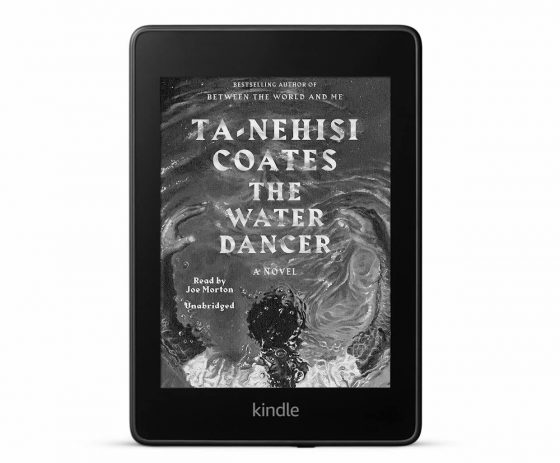 Ever since Amazon started rolling out a new feature that gives users the option to display book covers on Kindle lockscreens instead of random images, many people have been waiting for the option to appear on their Kindles without success.
At first only people in India and Mexico were getting the new book cover option, but then last week reports started coming in from a number of people in other countries, including the US and Canada.
However, it seems that most Kindles still haven't gotten the new book cover feature yet, even when updating the software to the latest version and restarting multiple times.
So far it seems like it's entirely random who gets the feature and who doesn't. There are reports of people having multiple Kindles registered to the same account, and some devices have gotten the feature and others haven't.
Some people have been trying to contact Amazon customer support to find out when the new feature will be available, but most representatives don't seem to know anything about it. But an informed Amazon staff member did post the following earlier today on the official Kindle forum:
New Display Cover Feature is available on select without-ads Kindle devices, including:

Kindle (8th and 10th gen),
Kindle Paperwhite (7th and 10th gen),
Kindle Oasis (8th, 9th, 10th gen), and
Kindle Voyage (7th gen).

We're rolling this feature out now in India and Mexico. It will be available in the coming weeks to customers globally on select without-ads Kindle devices.

To view book covers on your Kindle lock screen, you must enable the feature from your device Settings.

Go to the Settings tab.
Select Device Options, and turn on the Display Cover option.

Our development team is still working on the feature and this is all the information available.
So it's basically like most of the new features that Kindles have gotten in recent years. They roll things out slowly over time, and it doesn't matter if you've updated to the latest software or not—it still requires waiting and you never know when the feature is going to show up, so you have to keep Wi-Fi turned on all the time and keep checking if the new feature has appeared or not.
In short, it might take a long time for the book cover option to show up on your Kindle. They say "weeks" but I wouldn't be surprised if it takes months for some Kindles. Some people still haven't even gotten the group series feature yet and Amazon started rolling that out in December.