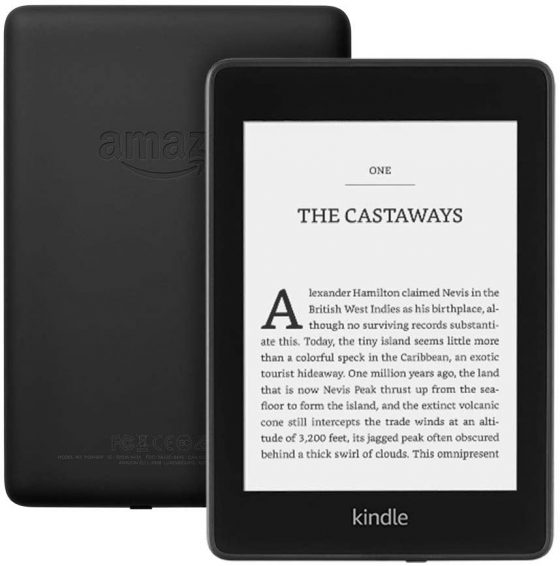 I've been paying more attention to Kindle prices lately now that Amazon has started rolling out the new book cover feature on Kindle e-readers, and it's surprising how much prices vary from one country to the next, especially when it comes to the Kindle Paperwhite.
In most countries Amazon doesn't sell ad-supported Kindles so in those regions they all automatically get access to the new book cover feature without having to pay extra to remove ads.
In the United States it costs $20 to remove ads on Kindles, also called Special Offers, and since book cover images will only appear on ad-free Kindles, people are having to pay extra to get access to this new feature, which seems kind of ridiculous.
It's even more ridiculous when you start comparing prices of Kindles in other countries.
For example, the 8GB Kindle Paperwhite without ads only costs $139.99 in Canada, which is equivalent to $113.69 USD.
Meanwhile in the US, that exact same ad-free Kindle Paperwhite sells for $149.99 USD.
In Mexico the ad-free Kindle Paperwhite currently sells for the equivalent of $134.30 USD, which is only a few bucks more than the ad-supported Kindle in the US.
Kindle prices seem really high in the UK, but they have 20% added on for VAT so the prices aren't really as high as they appear. The same 8GB Kindle Paperwhite without ads sells for £129.99 in the UK, which translates to $181.34 USD. Subtract 20% for VAT and that's $151.12 USD, so it's about the same price as it is in the US.
Amazon tries to make it out like they're doing us a favor by offering ad-supported models at a "discount", but if you compare the prices to non-ad versions in other countries they aren't really offering much of a discount at all. Some countries pay more, some pay less, so it doesn't really seem fair to charge extra to remove ads in countries that are already paying a higher price for the same Kindle.