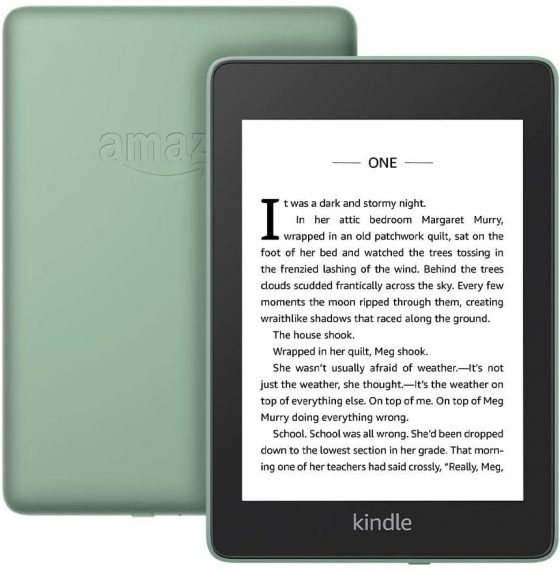 Amazon recently added a note to Kindle product pages talking about the new Display Cover feature that shows book covers on the lockscreen, but they did a poor job of explaining what it means.
Under the heading that says, "We want you to know," they added a note that says, "The Display Cover feature works on the without ads version of this device. Covers of most books, magazines, comics, and Manga are supported."
Imagine you are a new Kindle buyer new to the Kindle ecosystem and you're looking to purchase your first Kindle. If you read that note you'd most-likely have no idea what they're referring to. Even seasoned Kindle buyers probably wouldn't know what that means it they didn't have prior knowledge of the book cover feature.
There's no picture showing book covers on the lockscreen and just saying "Display cover feature" is rather ambiguous, like everyone is supposed to know what that means. Why don't they just say the versions without ads can show book covers on the screen when the device is asleep? Instead they insist on obscuring everything behind a layer of marketing speak.
Luckily there's a link to the Kindle Book Cover page that explains things better, but I can't help but think the note is pretty much worthless.
They didn't bother to include a description of the new book cover feature in the release notes for recent software updates, and when my Kindles updated they gave no indication whatsoever this new feature was available—it just showed up under Device Settings without a popup explaining anything.
Now Amazon is introducing this feature to new Kindle buyers with a nebulous description that doesn't even clearly state what it means.
To make things more confusing, there's a note further up the page explaining the ad-supported option for Kindles, which links to a page describing how Kindles with Special Offers work, and there is no mention of the book cover display option for non-ad Kindles anywhere on that page. Yeah, that makes sense…