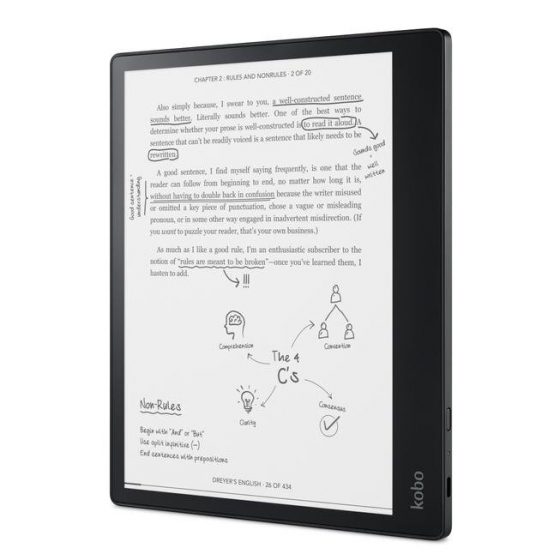 On May 20th Kobo announced the upcoming release of a new ebook reader and notepad with a 10.3-inch E Ink screen called the Kobo Elipsa.
They've been accepting pre-orders for it on the Kobo website since it was revealed, and now the Kobo Elipsa Pack is also available to pre-order from Walmart.
The Kobo Elipsa pack sells for $399 USD, and it comes with a cover and a stylus pen. However, there's currently a coupon code (PERKOPOLIS) that takes an extra $40 off when ordering from Kobo directly, so that makes a hard case for getting it from Walmart instead.
Walmart also shows a later shipping date than Kobo. On the Walmart website it says that it will ship on Wednesday, June 30th, whereas the Kobo website says it will be available June 24th.
It's good to see that Walmart is going to sell the Elipsa now too. Hopefully Kobo can get Walmart to have these in stores at some point because this is the type of product that really needs to be on display for people to try out. It's hard to appreciate how nice these large 10.3-inch E Ink screens look without seeing them in person; they are much nicer than an LCD screen for reading text (in my opinion).
It will be interesting to see how the Kobo Elipsa stacks up to similar devices like the Remarkable 2 and Onyx Note Air. I'm a bit skeptical about the battery-powered "Kobo Stylus" and the fact that Kobo's software has never been great for PDFs, but I ordered an Elipsa to review so we'll find out soon enough.
Kobo Elipsa Pack – Walmart