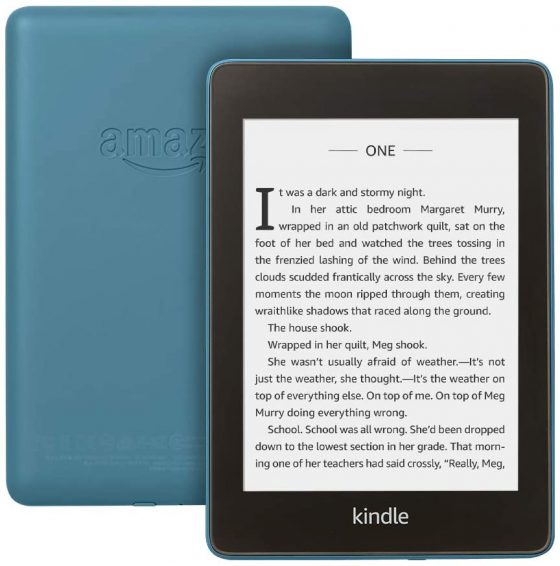 Last month I posted about how Kindles with Special Offers were getting a new ad layout, but it looks like Amazon has already abandoned that idea.
Last month all my ad-supported Kindles started showing the new ad layout with a black screen and white text. Then when you turned the Kindle on it showed a book cover of the book they were advertising.
I liked how the new ads were more relevant to the books that I read, and I thought the blacked-out screen looked less like annoying ads.
Now all that is gone and my Kindles are back to showing the old random ads of books I'll never have any interest in reading, like paranormal romance novels. You'd think they could at least show ads for genres I actually read, but that rarely happens.
Honestly, I don't know how people put up the hideous ads that Amazon puts on Kindles. To me it cheapens the product and makes it seem like my Kindle is owned by Amazon and I'm just renting it. I don't like a company controlling what advertisements I see whenever I turn off a device that I paid for with my own money.
At least Amazon is gracious enough to allow customers to pay them an extra $20 to remove the ads, but not a single other brand has ads on the lockscreen to begin with. It's just another marketing technique for them to squeeze more money from customers.
I'm just glad Amazon finally gave us the option to show book covers on the lockscreen on ad-free Kindles. It's worth the extra $20 not to have to see ads for romance novels whenever your Kindle is turned off.