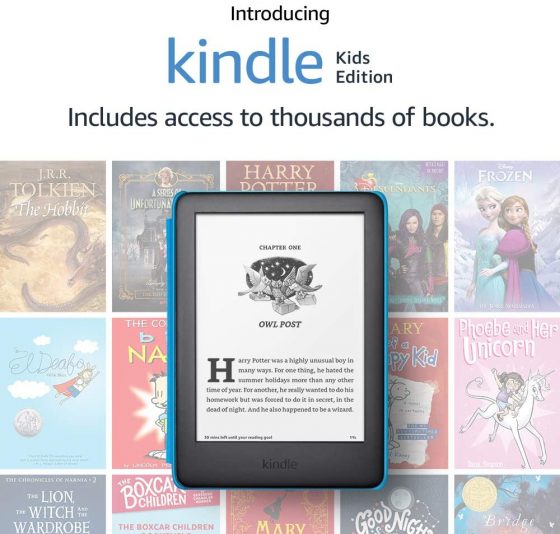 Amazon has several of their products for kids on sale this week, including the Kids Kindle and Kids Fire tablets.
The Kindle Kids Edition is marked down to $69.99 from $109.99. That's $5 higher than Amazon's Prime Day sale price last month, but this deal does not require a Prime membership.
The Kids Kindle is exactly the same as the regular base Kindle, except it comes with a cover, a 2-year warranty, and a 1-year subscription to Amazon Kids+ for access to a library of kid-friendly content.
The Kids Kindle isn't just for kids either; it can also be used as a regular Kindle. If you are currently in the market for an entry-level Kindle, you'd be much better off getting the Kids Kindle for $40 less because it's the exact same Kindle minus advertisements, and it comes with a cover and an upgraded warranty.
The Kids Kindle also has different screensavers when the screen is turned off, but they're only present when using a kids profile.
See my Kids Kindle review for a closer look.