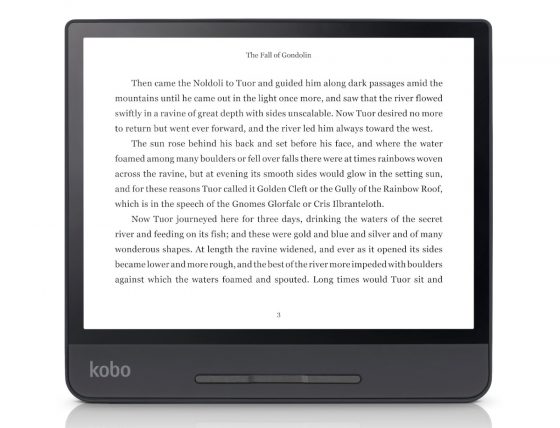 It's time for another round of software updates for Kobo's lineup of ebook readers.
It's been 6 months since Kobo released a software update for anything but the Kobo Elipsa, and that's a lot longer than usual for Kobo.
This new firmware update is version 4.28.18220 and it's available for pretty much every Kobo model except the Kobo Elipsa, which has had three updates since it was released in June, the latest version being 4.28.17925.
It looks like this update is mostly bug fixes. My Clara HD updated but it still just shows the release notes for the last update in February.
Over at MobileRead one of the beta testers, Davidfor, posted a list of release notes on what's changed with the 4.28.18220 update.
Basically, they fixed an issue with some devices not detecting Kobo ereaders when connected via USB-C. They also changed DPI scaling with ePubs so you might have to adjust font sizes after the update.
They also removed the "Invert Screen" option from Developers settings, but apparently it can still be enabled by adding "DarkMode=true" in the "ReadingSettings" section of the config file.
Like usual the update will automatically download and install while syncing your Kobo ereader, but Kobo tends to roll out updates in phases so it might take a few weeks.
You can also download updates from the Kobo Firmware Releases page and install them manually (when the links get updated).
via: MobileRead