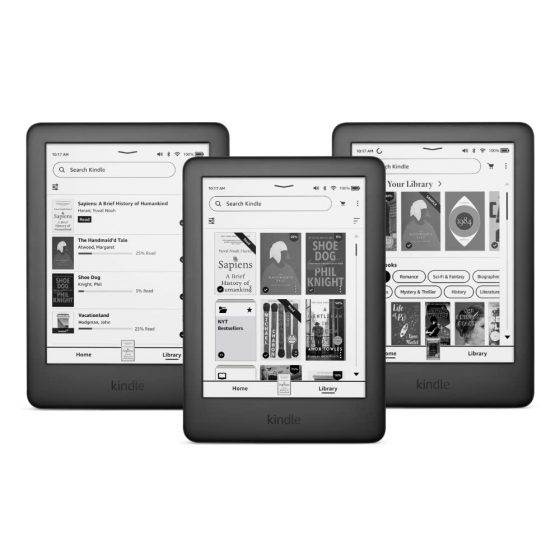 Amazon recently released a new software update for Kindle ereaders dating back to the Kindle Paperwhite 3 from 2015 that changes the layout of the homescreen and library and some of the menus, and they also made a number of changes to the way you navigate the user interface.
After releasing the new update with these changes last month, Amazon didn't even bother to mention it in the release notes, but now they have a new page up explaining some aspects of the update, and apparently they aren't done making changes.
A lot of people have been complaining about how the new update rearranges things and how the homescreen forces you to look at recommendations, even on ad-free Kindles, but it looks like the layout is going to change again soon anyway so I wouldn't get too attached to the current layout either way.
According to Amazon, an upcoming update scheduled for later this year will add new filter and sort menus to the Library, along with a new collections view and an interactive scroll bar.
They're also going to change the "Home" view to show up to 20 of your recently-read books by swiping left.
The picture above gives a sneak peak at what to expect. The image on the left shows a new type of list view with covers, and the center picture shows a new scroll bar in Library view. The image on the right shows the new homescreen, which appears to have genre tags (hopefully these can be used to sort purchased books and they're not just links to view recommendations by genre or something).
The page says the "improved Home and Library experience" is coming later this year so there's no definitive date but it's likely they want to rollout the new user interface with a new lineup of Kindles in fall of 2021. Between this and the weekly Kindle sales lately, a new Kindle or two is looking more and more likely by the end of the year.
See this page at Amazon for more info: Kindle Reading Experience Reimagined.