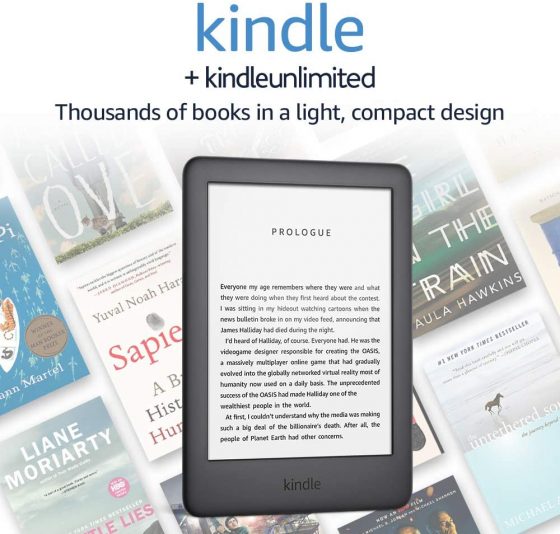 Amazon has the entry-level Kindle on sale again, and this time the price is lower than usual. In fact I'm pretty sure this is a new low price for this particular model, at least from Amazon (I think it might have sold for this price from Woot recently).
During the sale you can get a new Kindle for only $49.99 with free shipping. That's $40 off the regular price, and like usual you have the option to add 3 months of Kindle Unlimited for free as well.
They also have the Kids Kindle available for $59.99, and frankly that's a better deal because it comes with no ads, which cost an extra $20 to remove on the $49 version, and it also includes a cover and an upgraded 2-year warranty.
As I've said many times in the past, there is no difference between a Kids Kindle and a regular Kindle—it's just marketing. The one detail to consider is you can get three months of Kindle Unlimited for free with the regular Kindle, but not with the kids version because it comes with a year of Amazon Kids+ instead.
Being able to get a new frontlit Kindle for only $49 is a pretty good deal, especially considering the new Kindle Paperwhite costs nearly three times as much. The new Paperwhite is faster and it has a better screen and a better frontlight, and it has some extra features like Dark Mode, but the entry-level model still offers most of the same reading features as the more expensive models.
I'll post a video review later this week showing how the 2019 entry-level Kindle compares to the new Kindle Paperwhite.