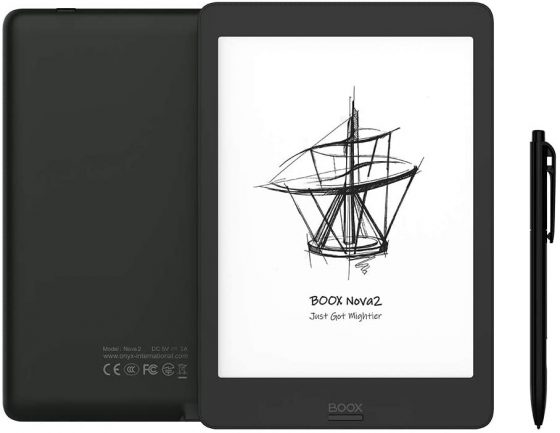 Earlier this month Onyx started rolling out a new software update for their previous generation Boox devices, and now they've released the 3.2 software update for some of their older models as well.
The new 3.2 software is now available for the Onyx Max3, Note2, Nova2, Poke2, and Poke2Color, in addition to the newer models.
Like usual, Onyx is rolling out the update in batches so it may take a little while for it to be available in all locations. You can go to the firmware section in device settings to check for the update.
Onyx also has a support website where you can download updates for each model to sideload and update manually, but the links probably won't get updated to the new 3.2 version for another week or two.
The 3.2 update has a new look, with a new quick settings menu and a new settings panel. You can see some screenshots on Onyx's Boox Firmware V3.2 description page.
The update also improves compatibility with 3rd party Android apps, and it's supposed to improve latency with other note-taking apps. See this earlier post for a full list of release notes.
There's this note about the update on Onyx's support website to take into consideration before updating to the new 3.2 software:
Update Notes
Since V3.2
Before you update to the V3.2 firmware, please switch the NeoReader to the V2 engine to avoid data mess and confusion. (Open a book> Settings in the upper right corner> Other Settings> Use the V2 engine)
V3.2 replaces Transfer Books app and WIFI Transfer with a new app BOOXDrop. BOOXDrop can facilitate the mutual file transfer between PC and BOOX.
V3.2 removes the cutting file feature in storage to avoid unrecognizable embedded data.
Since V3.2, the cloud backup of notes is not available anymore.
via: reddit