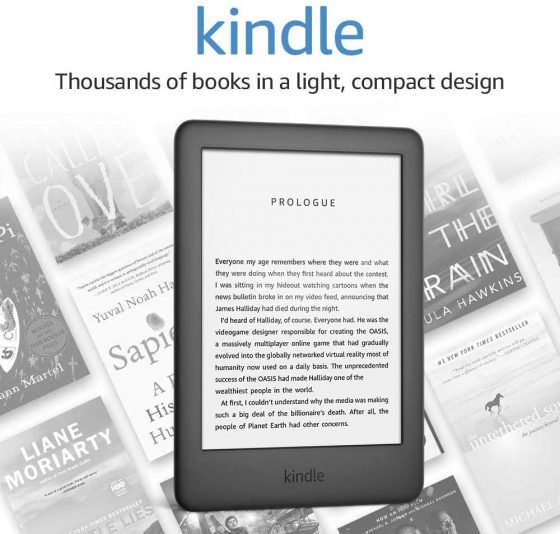 Amazon has the entry-level Kindle on sale again for one of their main Deals of the Day, along with some top wishlist ebooks, but it's a one day only sale for January 16th.
The ad-supported version of the Kindle is marked down to $49.99; it's $69.99 without ads. That matches Amazon's Black Friday and Cyber Monday price so it's a pretty good deal. The basic Kindle normally sells for $89.99 with ads.
See my 2019 Kindle review for more details and to watch a video of the device in action.
Unfortunately the new Kindle Paperwhite isn't on sale, but I'm still seeing the 25% off deal when paying with monthly installments for Kindle Unlimited members (YMMV).
Here's the link to the Kindle ebook sale with top wishlist reads for $4.99 or less. It's also a one day only sale for January 16th (Amazon usually has a list of Kindle ebooks on sale every Sunday).