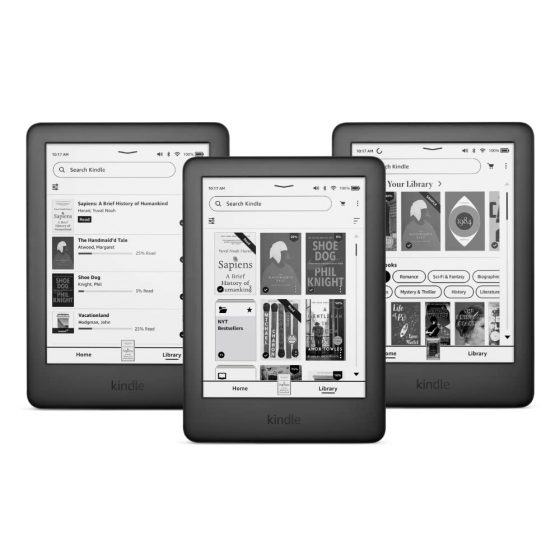 Amazon has released a new software update for all Kindle ereaders dating back to the Paperwhite 3 from 2015 (the Kindle Voyage still remains on the older software).
The new firmware version is 5.14.2, and it brings some more changes to the user interface. Notably, it looks like Amazon has finally started rolling out the new homescreen that was promised back in September, along with some changes to the library view.
However, it's one of those things that doesn't happen right away after updating; the changes will appear on their own after an undetermined amount of time, like most new Kindle features they've added over the past few years.
After installing the update you can try syncing and restarting your Kindle to get the new homescreen to show up. Sometimes that works, sometimes it doesn't (it's probably region based).
The release notes don't give any indication about the changes (yet), but there are reports on reddit of the new homescreen appearing some time after the update has been applied.
The way Kindle updates work is you can wait for the update to automatically download and install when connected to WiFi (usually while charging), but that can sometimes take a few months. If you want the update now you can head over to the Kindle Software Updates Page at Amazon and download the file to manually install on your Kindle (just put it in the root directory of your Kindle and hit the update button from the settings menu).
After updating, does your Kindle have the new homescreen? My updated Kindles still show the old homescreen even after syncing and restarting.