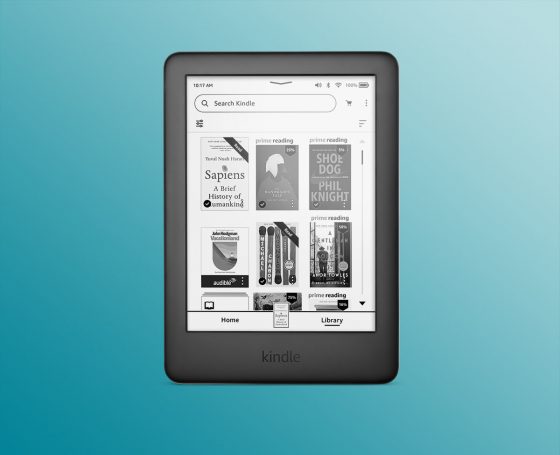 One thing about newer Kindle ereaders is they can take several seconds longer to turn on compared to older Kindles that turn on in a second or two after hitting the power button or opening the sleepcover.
Newer Kindles have a Power Saver setting that is enabled by default. It puts Kindles into a deeper sleep state when turned off that supposedly uses less power, but it also makes Kindles take longer to turn on after they've been off for a certain amount of time (like an hour, or so).
If you get tired of having to see the "Waking Up…" message on your Kindle when you want to get back to the page you were reading, there is a way to avoid that.
It's especially annoying on ad-supported Kindles. They make you stare at the stupid lockscreen advertisement for an extra 5-7 seconds before you can swipe the screen to turn the Kindle on. When you just want to quickly get back to reading it can be kind of annoying.
Luckily there's a way to speed up the turning on process on Kindle ereaders and avoid seeing the "Waking Up…" screen altogether.
To turn Power Saver on and off, go to Settings > Device Options > Advanced Options > Power Saver.
As the dialog box states:
"Power Saver is a low-power sleep mode when this Kindle is not in use. Disabling Power Saver makes your Kindle turn on faster for every reading session, but requires more frequent charging."
I've tested it before and the battery difference seemed negligible.
You can try doing some tests with Power Saver turned on and off to see how much of an impact turning it off has on your Kindle. Power Saver mode is enabled by default so you have to turn it off manually.
If you're overly concerned with battery life you'll probably want to keep Power Saver turned on, but if you're using your Kindle all the time it's probably not going to make much of a difference either way.
The Kindle Voyage and Paperwhite 3 don't have the Power Saver feature and battery life has never been known to be a problem with them.
Not all Kindles have the Power Saver feature. It's available on the Paperwhite 4 and 5, and the entry-level Kindle, along with the kids variants. The Kindle Oasis has it too but it unlike the other models it cannot be turned off on the Oasis, probably because it has the worst battery life of any Kindle.