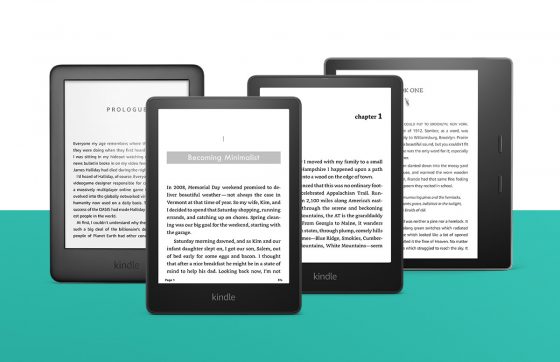 I've recently come to the conclusion that the Whispersync feature on Kindle ereaders is more irritating than it is useful, at least for my personal use case with Kindles.
I rarely use Kindle apps since I'd rather read on a Kindle ereader anyway, so the whole syncing reading positions and bookmarks and notes between devices doesn't interest me.
I also don't make a habit of reading the same book on two different Kindles at the same time, so I don't care about syncing between Kindles either.
I can see why people like Kindle's Whispersync features and how it could come in handy when reading the same book on multiple devices, or when switching between reading an ebook and listening to an audiobook, but how many people really do that on a regular basis?
I finally decided to turn off device synchronization on my Amazon account and I like it much better that way, especially since I have several Kindles old and new.
One thing I find irritating about Kindles syncing is when you have multiple Kindles it will keep putting whatever book you're reading on one Kindle at the top of the list on your other Kindles, even if you're not reading that particular book on those Kindles. It's also annoying when you have older Kindles that need charged and when doing so it brings the old book to the top of the list on your newer Kindle.
I also don't like the popup nagging about being at a further reading position on a different device, especially when I'm just trying to look something up or compare two different Kindles.
Another instance when syncing can be a bad thing is if you have multiple Kindles registered to the same account, with more than one person reading books from that account. Especially if you and family members are reading the same book at the same time you don't want your Kindle syncing.
Most people probably just turn on airplane mode to avoid this, but it's nice to still be able to use the Kindle's wireless features sometimes to look stuff up on Wikipedia and such without worrying about syncing, in which case it's better to turn off Whispersync altogether.
How to Turn Off Kindle Syncing
Kindle ereaders have the option to turn syncing on and off from the main settings menu.
Go to Settings > Device Options > Advanced Options > Whispersync for Books to turn automatic syncing on and off.
One thing I noticed about turning off syncing from the Kindle itself is it will still put ebooks opened on other devices at the top of the list when sorting by recent, unless Whispersync is turned off on those devices too.
If you have multiple Kindles, it's easier to just turn off syncing globally from your Amazon account on the Preferences tab of the Manage Your Content and Devices page. Under the "Device Synchronization" heading you can turn off syncing entirely for your Kindle account.
Keep in mind that any bookmarks, highlights, or notes that you add will not be backed up on your Amazon account with syncing disabled.