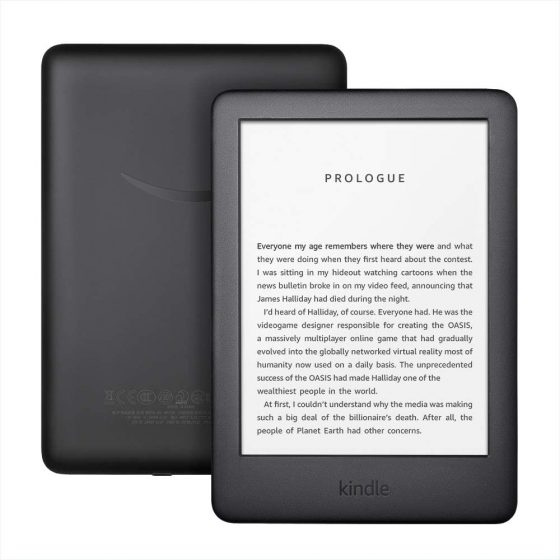 If you're looking to get a Kindle ereader at a discount, Woot has some deeply-discounted refurbished Kindles available again, and if you're lucky you might find the entry-level Kindle on sale at Amazon too, but they keep messing with things—one minute it's on sale, the next it's back to full price.
When I first started this post, the base Kindle was marked down to $64.99 at Amazon, but then by the time I finished posting this article it was back up to $89.99 so I don't know what they're doing. The other day they had it on sale but it was only like $4.50 off the regular price, so something weird is going on—they're probably about to replace it with a newer model since it's almost 3 years old now.
If you don't mind buying refurbished, you can get the exact same Kindle from Woot for only $34.99, or $29.99 for the original version with 4GB of storage instead of 8GB.
But the better deal at Woot is the Kindle Paperwhite 4 for $59.99. They also have the 32GB version for $69.99.
Woot also has older Kindle Paperwhite 3 available for $34.99. Despite being released in 2015, it's actually a better device than the current entry-level model because it has a better screen.
Lastly, and possibly the best deal of the lot, Woot also has the Kindle Oasis 2 available for $89.99 with 8GB of storage; the 32GB version is $119.99. It's exactly the same as the current Kindle Oasis, except it lacks the warm frontlight option, so that's a pretty big discount considering the newer one starts at $249.99.
The Woot deals run from now until March 7th unless they sell out before then.