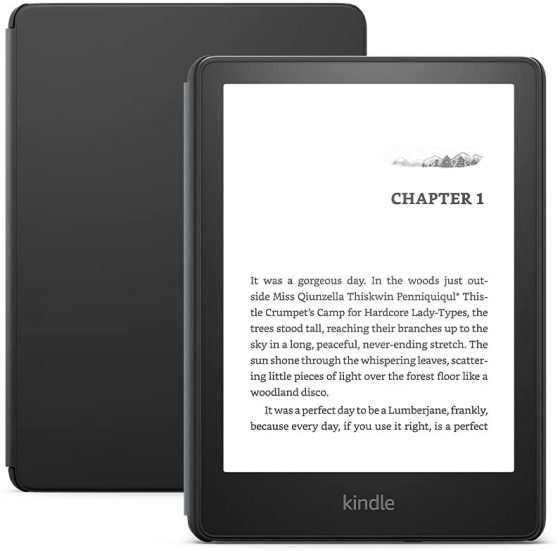 Amazon has the new 6.8-inch Kindle Paperwhite on sale again as one of their top deals of the day, but it's only on sale for one day, and it's the kids version of the new Paperwhite, not the regular version.
However, as I've said many times before, the kids Kindle Paperwhite is the exact same Kindle as the standard model, and it's actually a better deal because it's the version without ads, and it comes with a cover and an upgraded 2-year warranty.
It's really just a marketing thing. Any Kindle can be used as a kids Kindle or a regular Kindle—the hardware is the same either way; the kids package just comes with some extra items.
The kids model also includes a 1-year subscription to Amazon Kids+ for access to content for children.
See my Kindle Paperwhite 5 review for more details about the device and to see it in action. I'm actually using the kids version in the review to prove there's no difference between it and the regular Kindle.
During the sale, the Kindle Paperwhite Kids is marked down to $109.99 from the regular price of $159.99. That's $5 lower than Amazon's Black Friday sale price. They also have the older Kindle Kids on sale for $59.99, down from $109.99. It's the entry-level Kindle.
Kids Kindle Paperwhite Differences