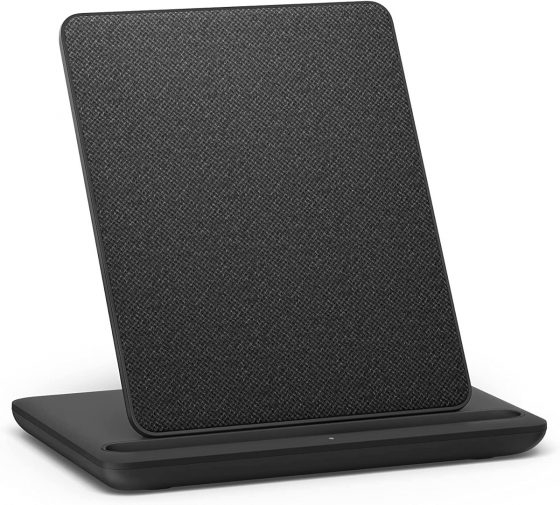 Ever since Amazon released the new Kindle Paperwhite last October, they've had trouble keeping the Charging Dock for the Signature Edition model in stock (along with the Signature Edition itself).
But right now the Wireless Charging Dock for the Kindle Paperwhite Signature Edition is back in stock and shipping now.
The last time I checked shipping was like 5 weeks out so it looks like they got a restock earlier than expected.
The wireless charging dock only works with the upgraded Signature Edition model, because it's the only one with wireless charging.
See my review of the Kindle wireless charger for more details. Frankly, I find it more useful as a stand than a charger, considering how infrequently the new Kindle needs charged.
Unfortunately the Signature Edition isn't available from Amazon for over a month, based on current shipping estimates. But as noted last week, Best Buy has some in stock and they're shipping now. Best Buy does not sell the wireless charging dock, however.