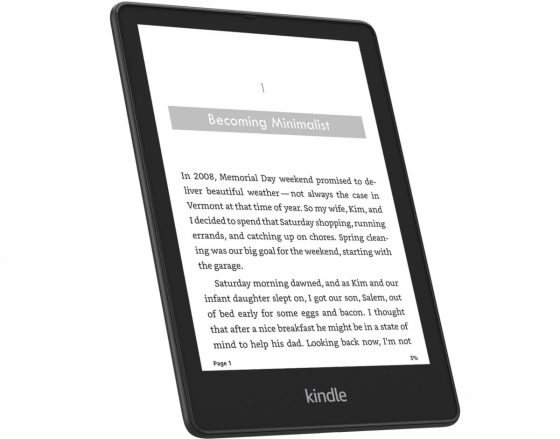 As mentioned a couple weeks ago, Amazon has been having trouble keeping the Signature Edition of the new Kindle Paperwhite in stock. They have the regular and kids versions available, but shipping for the SE always seems to be several weeks out.
As of today, February 25th, the earliest Amazon's estimated delivery date for the Signature Edition is the first of April, which is exactly 5 weeks away.
However, over on Best Buy's website they have the Kindle Paperwhite Signature Edition in stock and available for delivery next week.
I've noticed Best Buy has had the Signature Edition out of stock off and on the past few weeks, but they always get some more available after a couple days. It's weird how Best Buy seems to have a more consistent supply than Amazon.
If you don't want to wait until April to get a new Kindle Paperwhite SE from Amazon, Best Buy has them in stock now so why wait at all. Amazon usually has really conservative shipping dates so it'll probably ship well before their current estimates, but even still it might be several weeks away.
This has been going on since the new Kindle was released. I ended up ordering my Signature Edition from Best Buy when it first came out because Amazon's shipping dates were several weeks later. It's almost like they'd rather people buy them from Best Buy.