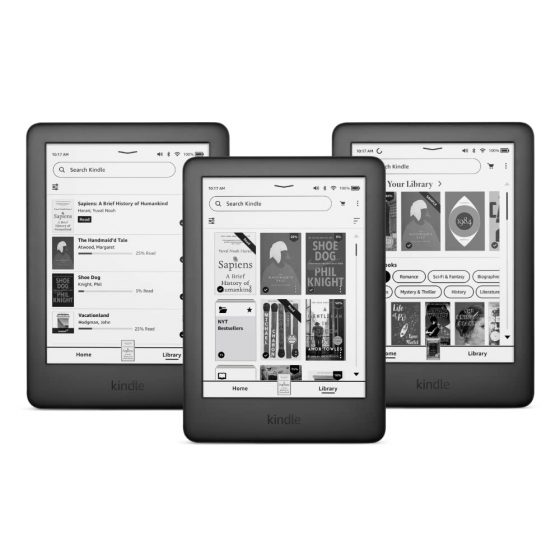 It's been exactly four weeks now since the first reports started surfacing of some Kindles getting the new homescreen and library layout after the latest 5.14.2 software update was released.
However, it doesn't sound like very many people have gotten the new homescreen yet, even after updating, and I haven't heard any reports of Kindles in the US getting the new homescreen and library view.
I installed the update on three of my Kindles and none of them have gotten the new features yet. In fact the update seems to have done nothing; I haven't noticed anything new or different since the last update.
The 5.14.2 update is dated January 2022 even though it was released in February, and Amazon's release notes still haven't been updated to say anything has changed. They just say the usual, "performance improvements, bug fixes, and other general enhancements."
The new layout is one of those features that has to be enabled remotely by Amazon before it will show up on Kindles; it might not even require the latest update—who knows. Amazon doesn't give any kind of notice with these types of things. The new layout and new features will just appear at some point on their own, although a restart often seems to trigger the changes sooner.
The same thing happened last year when Amazon added the option to display book covers on the lockscreen when Kindles are turned off. It took 4-6+ weeks for the feature to appear on people's Kindles after they first started rolling it out.
If they're using a similar timeline with the new homescreen and library view, then a lot of people should start getting the new layout in the next week or two.
I keep checking my Kindles for the new layout but so far nothing has changed. After four weeks it's getting rather tiresome.
Does your Kindle have the new homescreen and library view yet?