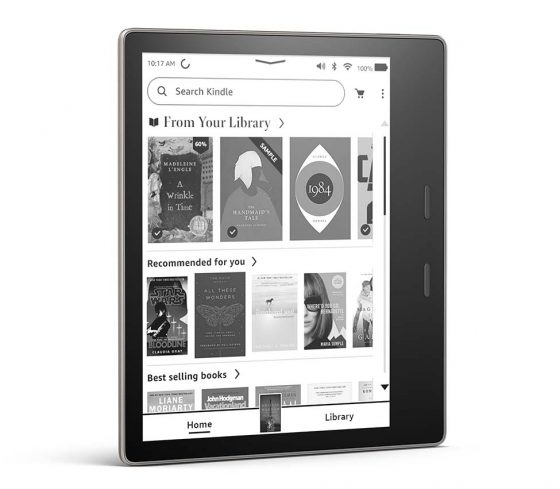 Ever since Amazon started drastically changing the user interface on Kindle ereaders to be more like the Kindle apps for iOS and Android, a lot of people have voiced their displeasure with the changes and some have asked for a way to contact Amazon to complain about the updates.
Last fall when Amazon first started changing the user interface on Kindles and removing useful feature like the back button, I posted an article outlining How to Provide Feedback to Amazon on Your Kindle eReader.
I don't think most people know that option exists so it's worth mentioning again, especially now that the Kindle developers have changed the Kindle's software even more with the latest update by removing list view without covers and changing how collections work.
If you don't like the changes made with the latest Kindle updates, you can easily voice your opinion to Amazon directly from your Kindle device.
On your Kindle ereader, just go to Settings > Help & User Guides > Contact Us > Give Feedback.
Like most Kindle settings it's hidden deep in the settings menu where it's hard to find unless you just happen to come across it by trial and error. I still can't help but notice this section of the settings menu is the one place in the UI that still has a back button, so why can't they have it available when reading ebooks too?
I doubt Amazon is going to go back to the old system at this point, especially if they want to continue to develop the Kindle platform, but maybe if enough people complain they'll at least bring back some of the useful features they removed, like list view without covers and the back button while reading. It would be nice if they brought back the option to turn off the useless homescreen too, but that's probably asking too much.