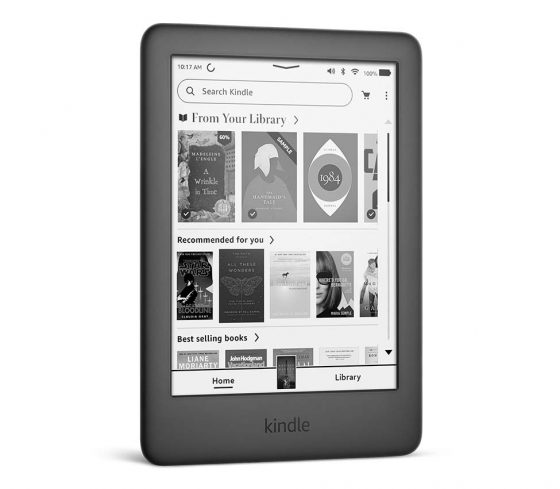 Last month I posted a video review of the new home and library layout on Kindles, but one thing I didn't talk about enough is how useless the new homescreen is.
The homescreen is just a glorified storefront now littered with recommendations and advertisements. I count 14 levels of advertising on my Kindle Paperwhite Signature Edition's homescreen, with no useful features at all.
The scrollable list at the top is no different than sorting by recent in library. Everything below that is just an advertisement, which is really irritating for Kindle owners that paid Amazon $20 extra for a Kindle that was supposed to be ad-free.
The new homescreen doesn't add any new or useful functionality, just more recommendations and advertisements in a shameless ploy to get people to buy more stuff.
Amazon used to allow the homescreen to be turned off on Kindles so they always defaulted to the library view instead, but unfortunately they removed that option when they started rolling out the new layout.
To be fair, you can avoid going to the homescreen most of the time by setting your Kindle to the library tab, but that just goes to show how useless the homescreen really is. They should just put a Store tab at the bottom of the screen and get rid of the "Home" altogether because that's what the homescreen is now and what it was before.
Why can't they show reading stats and reading challenges on the homescreen like they do with the Kindle app? Then the home page might actually be useful…