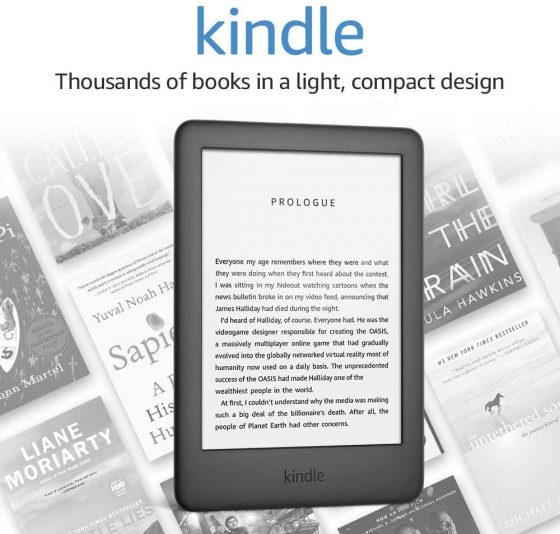 Amazon has the entry-level Kindle on sale again, along with the package for the kids version of the same model.
The Kindle is marked down to $54.99 from $89.99 and the Kids Kindle is on sale for $64.99, down from the regular price of $109.99.
You can also get an additional $20 off when buying two Kindles when you use coupon code 2PACK during checkout.
The $54.99 price is for the ad-supported model with advertisements on the sleep screen when the Kindle is turned off; the ad-free version is $69.99. If you'd rather have the ad-free model that shows book covers instead of ads, get the kids model because it's the same Kindle without ads, and it's $5 cheaper than the exact same ad-free Kindle.
The Kids Kindle is basically a bundle package that includes an ad-free version of the entry-level Kindle, along with a cover, an upgraded 2-year warranty, and a 1-year subscription to Amazon Kids+ for unlimited access to a catalog of kid-friendly content.
The entry-level Kindle was released around this time in 2019. It has a 6-inch E Ink screen with a frontlight and it comes with 8GB of storage space. It doesn't have the adjustable frontlight color like the newer Paperwhite and the screen resolution isn't as high, but most of the reading features are the same. See my Kindle review for more details.