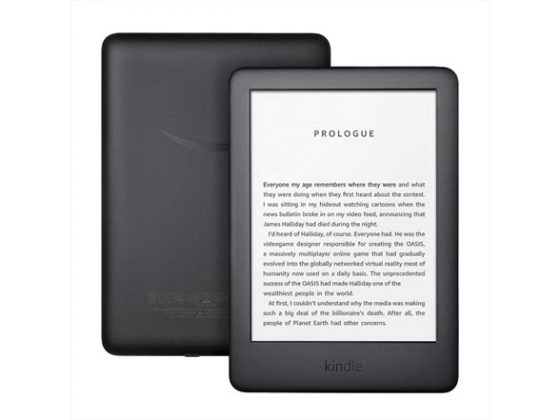 Woot is hosting an Amazon devices Earth Day sale for the next five days and they have some Kindle ereaders available for cheap.
Woot has some Fire tablets, ring doorbells, and other Amazon device on sale as well. See the Amazon Devices Earth Day Sale page for the full list of deals.
As far as Kindles go, I would consider the Kindle Paperwhite 3 for $34.99 the best deal.
They also have the current entry-level Kindle available for $39.99. Considering it sells for $89.99 new that's a pretty good deal, even when it's often on sale for $54.99. I still think the Paperwhite is a better deal. Even though it's an older model it has a better screen (300 ppi vs 167 ppi).
Woot has the previous generation entry-level Kindle on sale too, but it's the one without a frontlight and the screen looks a lot darker without a frontlight. Unless you really hate frontlights there is no reason to get this model over the others, but it is the cheapest at $27.99.
Like usual with these Woot deals, the Kindles are listed as refurbished so they aren't new. The deals are supposed to last until April 23rd or until sold out.