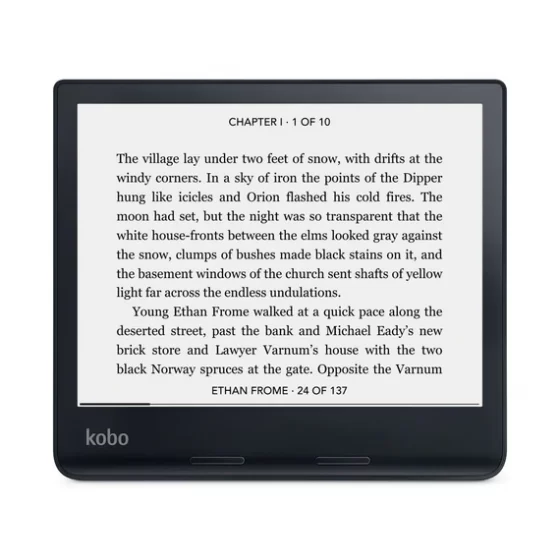 Kobo has started rolling out a new software update for their line of Kobo ebook readers.
The new firmware version is 4.33.19608. It's available for all Kobo models dating back to the original Kobo Touch that was released in 2011. The only exception is the Kobo Mini, which Kobo inexplicably stopped updating in 2016.
It appears to be a fairly minor update that fixes some bugs with OverDrive and the battery meter. They also made it easier to see which ebooks are on sale.
Kobo's software updates are rolled out in phases so you can either wait for the new firmware to automatically download and install at some point while syncing, which can sometimes take several weeks, or you can download the update and install it manually whenever you'd like.
The download links for each Kobo model can be found on the Kobo Firmware Downloads page.
Here's the release notes for the 4.33.19608 firmware update:
Easier to see books on sale

You can now see which books are currently on sale in your Wishlist, the Kobo Store, search results, your recommendations, and on the book details page.
Look for the crossed out price to see how much the book was before it went on sale.

General improvements & bug fixes:

Battery percentages are now reported more accurately.
Improved formatting in Catalan dictionary.
Fixed a bug that caused some OverDrive libraries to get stuck when loading if there were no books in the list.
via: MobileRead