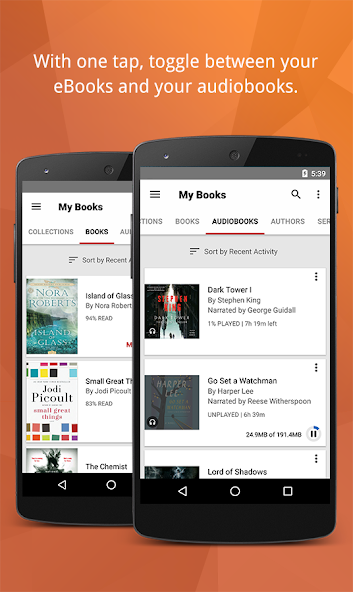 Here's an interesting bit of news regarding the Kobo Android app. Unlike Amazon, Kobo has decided to go along with Google's new payment rules for in-app purchases when using the Kobo Android app, at least to some degree.
Earlier this month Amazon made news by disabling purchases of ebooks and Kindle Unlimited subscriptions on the Kindle Android app to circumvent using Google's payment processing system and having to pay Google 15% of all sales.
Kobo has a new help page up about how they're handling Changes to purchasing with the Kobo App for Android.
Basically, Kobo plans to continue letting customers make purchases using the Kobo Android app when it comes to buying individual ebooks and audiobooks.
However, they say you'll have to use the Kobo website to purchase Kobo Plus and audiobook subscriptions. Customers will also have to use Kobo's website to redeem physical gifts cards.
Some features like pre-orders and the ability to use promo codes have been temporarily removed from the Android app, but they plan on bringing them back at some point.
Kobo, like Amazon, doesn't allow purchasing content through their iOS app so I assumed they'd take the same approach with their Android app, but surprisingly they're going to continue allowing customers to use the Android app to purchase content.
See this Android app help page on Kobo's website for more details.