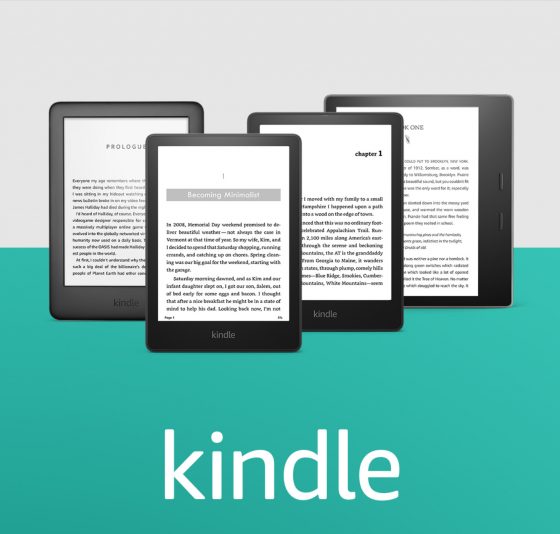 If you're looking to buy a new Kindle soon, the best time to get one at a significant discount is coming up next month.
Yesterday Amazon announced that Prime Day 2022 will take place on July 12th and July 13th this year, and like usual they included some teaser deals in the press release.
They don't list what the prices will be on Kindles, but they do specifically mention the Kindle Paperwhite will be on sale. Last year the Paperwhite 4 was $50 off, but it was getting replaced soon so the discount might not be as big this year. But I would expect the ad-supported version to be $99 at most since it was $104.99 for Black Friday last year.
Other Kindle models will most certainly be on sale too, and I wouldn't be surprised if the Kindle Oasis is cheaper than last year when it was marked down to $185 since it will likely be replaced by a new model soon.
The press release also mentions a new thing called Prime Stampcard where you can earn a $10 credit for collecting 4 "stamps". One of the stamps can be earned by borrowing a Prime Reading or Kindle Unlimited ebook, and that started yesterday and runs through Prime Day. See the Prime Stampcard page for more details.
Like always with Prime Day, an Amazon Prime membership will be required to get access to the deals, but you can always sign up for a 30-day free trial or a monthly plan and then cancel later if you don't want to pay for a full year of Prime.
Kindles being on sale for Prime Day isn't a surprise by any stretch. Kindles always go on sale for Prime Day, along with most of Amazon's devices, and the prices are usually the lowest of the year, or they're at least tied with Black Friday and Cyber Monday, so it's one of the best times of year to buy a Kindle if you're looking for a deal.
Checkout the list of Prime Day Deals from 2021 if you want to get an idea of what kind of sales to expect. The only difference is the Paperwhite 4 has been replaced by the Paperwhite 5. They usually have Kindle covers on sale as well, along with Kindle Unlimited subscriptions.