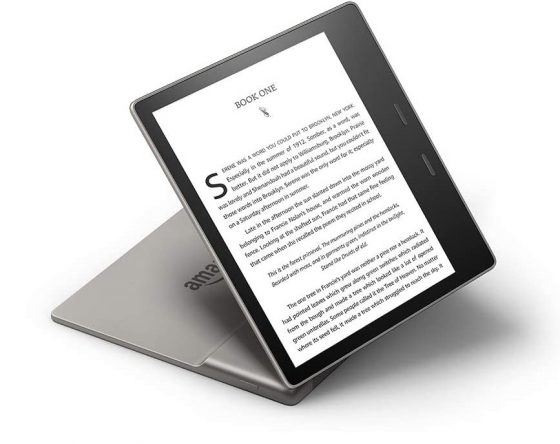 Amazon's Prime Day sales have come to an end, but there's still one really good deal on a Kindle ereader if you don't mind buying a refurbished device.
Amazon has the certified refurbished Kindle Oasis on sale for $159.99. That's $50 off the regular price of a refurbished Kindle Oasis, and $90 less than the price of a new one.
I'm pretty sure that's the lowest price Amazon has ever sold the Kindle Oasis 3 for, refurbished or new. It was just selling for $174.99 new for Prime Day.
The $159.99 price is for the 8GB model. They also have the 32GB version available for $179.99. That's $60 off the regular price and $100 less than a new one. They only have the ad-supported versions available, but you can still unsubscribe from ads at anytime.
I was starting to wonder if Amazon was going to stick with the Kindle Oasis 3 for another year moving forward since they didn't set a new low price for Prime Day like they did with the other Kindles, but this is a good sign they've got something new coming soon.
It might just seem like a simple sale, but the first sign of a new Kindle model coming is deep discounts on an existing model, especially refurbished units, and of course new ones were also just on sale for Prime Day.
The Kindle Oasis 3 is over three years old now so it makes sense for new model to take its place soon, especially since the Paperwhite now has more features than the Oasis (USB-C, wireless charging, much longer battery life). But if you don't care about having a newer model now is a good time to get an Oasis for up to $100 off the regular price. Amazon's refurbished Kindles are usually in like-new condition so they're a safe bet, and they come with the same 1-year warranty as new Kindles.