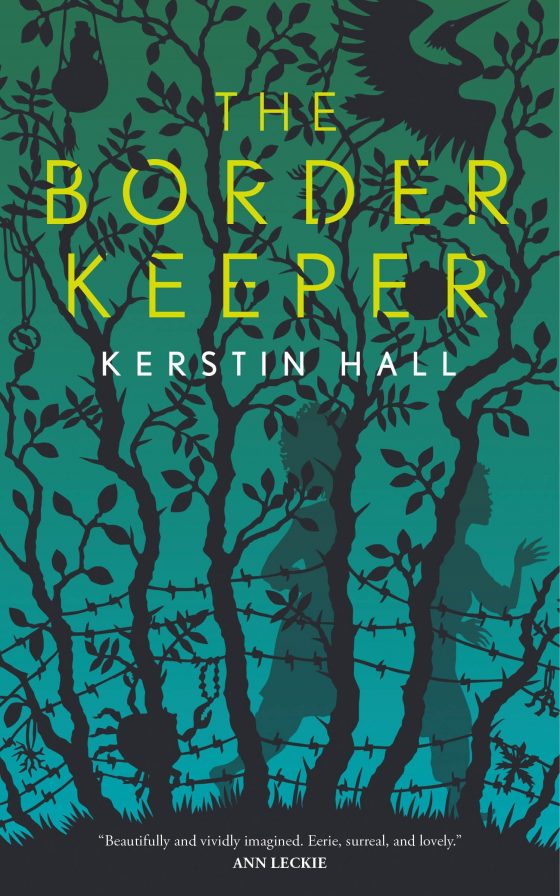 Tor is giving away a free ebook again for the next few days as a promotion for their eBook of the Month Club.
This month's free ebook is available to download until the offer ends at 11:59 PM ET on July 29th, 2022. Because of geographical restrictions, it's technically only available for residents of the US and Canada, but all you have to provide is an email address.
The free ebook this month is The Border Keeper by Kerstin Hall. It's the first book in The Mkalis Cycle series. The second book, Second Spear, is getting released on August 16th.
The Border Keeper is a short fantasy novel with about 200 pages. The book was a 2020 Nommo Award finalist and it's a Book Bub Best SFF Books of the Summer pick. It currently has a 4.1-star rating at Amazon and a 3.8-star rating at Goodreads.
To get a free copy of the ebook just head over to Tor.com and sign up for their monthly newsletter to get instant access to the download.
Tor's monthly freebies are available in both ePub and Mobi formats, and they are DRM-free so you can read the ebook on whatever device or app that you choose. They're going to be dropping the Mobi format option soon now that Kindles support ePubs through conversion, but for the time being you can still get the Mobi version.
Here's the description for the book:
She lived where the railway tracks met the saltpan, on the Ahri side of the shadowline. In the old days, when people still talked about her, she was known as the end-of-the-line woman.

Vasethe, a man with a troubled past, comes to seek a favor from a woman who is not what she seems, and must enter the nine hundred and ninety-nine realms of Mkalis, the world of spirits, where gods and demons wage endless war.

The Border Keeper spins wonders both epic—the Byzantine bureaucracy of hundreds of demon realms, impossible oceans, hidden fortresses—and devastatingly personal—a spear flung straight, the profound terror and power of motherhood. What Vasethe discovers in Mkalis threatens to bring his own secrets into light and throw both worlds into chaos.