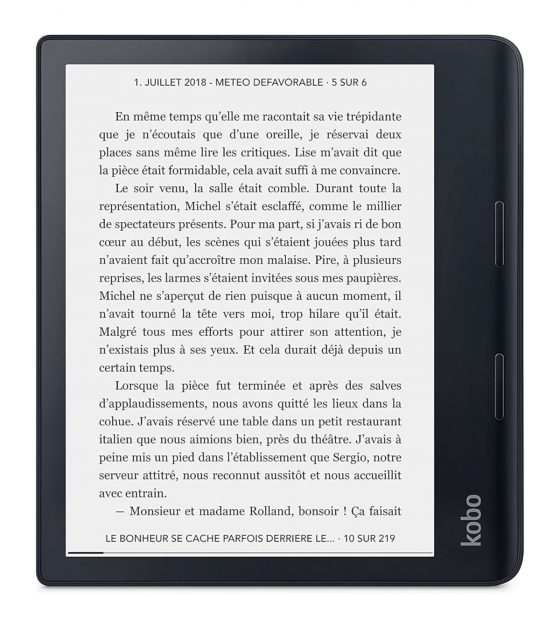 Ever since the last software update, there have been some reports from Kobo users of their Kobo ereader displaying a full page pop-up ad after waking the device from sleep.
There's some discussion on the topic at MobileRead and reddit, but so far it sounds like the advertisement has only shown up once for the people that have gotten it.
Apparently, the full page pop-up ad is an advertisement for Kobo Plus, which is a monthly ebook subscription plan similar to Amazon's Kindle Unlimited.
Kobo Plus is only available in a few countries (Canada, Australia, Belgium, Italy, Netherlands, New Zealand, and Portugal) so the advertisement should only appear if you reside in one of those countries.
This is the first time Kobo has done something like this. So far it isn't going over well with customers, but some people seem to be okay with it if the ad only comes up once.
What do you think of Kobo displaying a full page advertisement for Kobo Plus when waking Kobo ereaders from sleep? Even if it's just one time?
After opening that can of worms, I find it hard to believe that it's a one-time only thing that will never happen again. If they get enough conversions from that advertisement what's to stop them from running it all the time?
At least Amazon tells people up front when they buy an ad-supported Kindle that it will show advertisements on the sleep screen when the Kindle is off. It's quite another thing to suddenly start displaying full pages ads out of the blue that have to be manually closed when you turn your Kobo device on. Hopefully Kobo will change course on this idea.