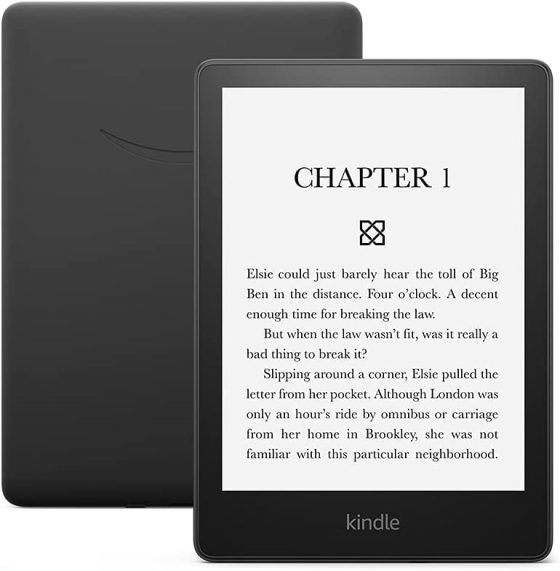 Every year after Prime Day, Best Buy has Kindle ereaders on sale for the same prices that Amazon had them on sale for during Prime Day, and no membership is required at Best Buy so it's an even better deal.
The only thing is the sale ends tomorrow so you don't have much time to get a Kindle at such a deeply-discounted price, but these are the lowest prices these Kindles have sold for so now is a really good time to get one.
The only difference is the Kindle Oasis with cellular connectivity is $5 higher than it was on Prime Day, and the kids version of the entry-level Kindle is already sold out so it's been omitted from this list.
The sale prices are only valid at Best Buy (and Target, but they only have a couple models); Amazon has all these Kindles listed at full price right now.
Here's the list of deals:
Kindle Deals
Kindle – $44.99 ($45 off)
Kindle Paperwhite 5 – $94.99 ($45 off)
Kindle Paperwhite Kids – $104.99 ($55 off)
Kindle Paperwhite Signature Edition – $134.99 ($55 off)
Kindle Oasis 3 – $174.99 ($75 off) 8GB model
Kindle Oasis 3 – $194.99 ($85 off) 32GB model
Kindle Oasis 3 – $264.99 ($85 off) 32GB model with 4G LTE
Kindle Cover Deals
Kindle Fabric Covers – 23% off
Kindle Paperwhite 5 Fabric Covers – 23% off
Kindle Paperwhite 5 Leather Covers – 25% off
Kindle Paperwhite 5 Cork Covers – 26% off
Kindle Oasis Fabric Water-safe Covers – 25% off
Kindle Oasis Leather Covers – 26% off