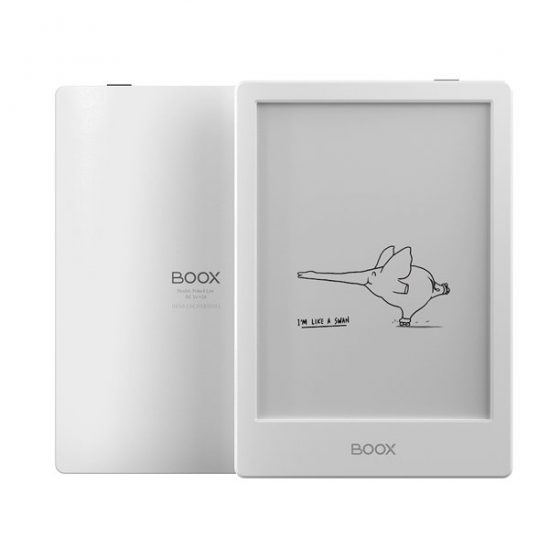 I came across a listing for the new 6-inch Boox Poke4 Lite that Onyx released back in June.
Both black and white versions are listed on the Walmart website for $149.99 with free shipping. It's a third-party reseller that's selling it, not Walmart specifically, but it appears to be shipping from the US.
This is the first time I've seen the Poke4 Lite for sale in the US market. Even if you order one directly from Onyx's website it ships from China, and they don't sell it from their other US stores on Amazon and Best Buy for some reason.
The Poke4 Lite is a less expensive version of the regular Poke4 that's still only available in China. The main difference with the "Lite" version is it has a 6-inch 212ppi E Ink screen instead of the usual 300ppi screen.
But it has a frontlight with warm and cool color temperatures, along with a capacitive touchscreen, Wi-Fi (dual-band) and Bluetooth, a quad-core CPU, 2GB of RAM and 16GB of storage, and it has a 1500mAh battery.
There's also a USB-C port with support for OTG for connecting keyboards, expandable storage, and such.
The Poke4 Lite runs Onyx's customized version of Android 11 and it supports installing 3rd-party apps like Onyx's other devices so you can use other reading apps like Kindle, Libby, and Kobo in addition to the built-in app. Given that, most ebook formats are supported one way or another. It also supports audio but it doesn't have a speaker so you have to use Bluetooth for that.
Onyx still sells the Poke3 for $189.99 from Best Buy and it has a higher resolution 300ppi E Ink screen and an octa-core CPU with 32GB of storage so it's actually an upgrade over the Poke4 Lite, which doesn't make a lot of sense. The Poke3 runs an older version of Android (10), but that doesn't make much difference when it comes to Onyx's custom OS.