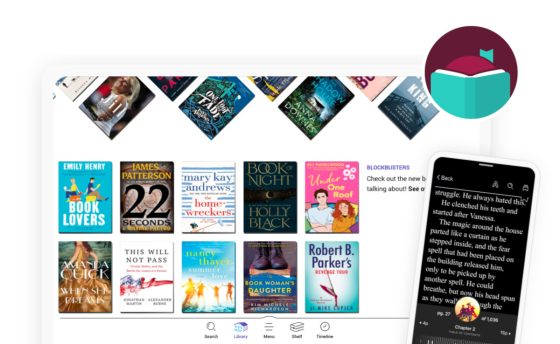 Lately there have been a lot of comments about OverDrive getting discontinued in 2023, and people asking if they'll still be able to use OverDrive with their Kobos and other ereaders to get library ebooks.
There's a bit of confusion surrounding the whole thing because of the name "OverDrive", but it's just the OverDrive app that's getting discontinued, not the OverDrive library lending service.
You'll still be able to use OverDrive the same as before; you'll just have to use the Libby app instead of the OverDrive app if you use the OverDrive app to checkout library ebooks.
On newer Kobo devices you don't need to use either app at all since the OverDrive functionality is already built-in, but some still prefer to use Libby because it can be faster to search and scroll using the app.
The Libby app works with Kindles as well (in the US) so you can use it to get library ebooks on Kindles too.
The OverDrive app is expected to get retired in early 2023. You can continue to use it until then, but most people prefer the Libby app anyway, and it has some extra features. If you continue to use the OverDrive app you'll see a message about the app being discontinued soon and how to switch to Libby.
Apparently Amazon still hasn't approved the Libby app for the Amazon appstore for use on Fire tablets, but OverDrive has directions on how to manually install the Libby app on Fire tablets.
See this help page on OverDrive's website for more information about switching from OverDrive to Libby.