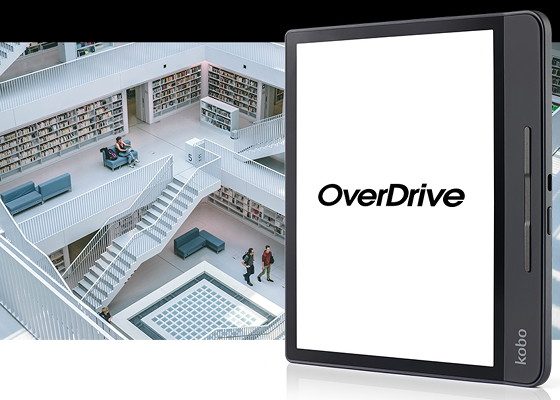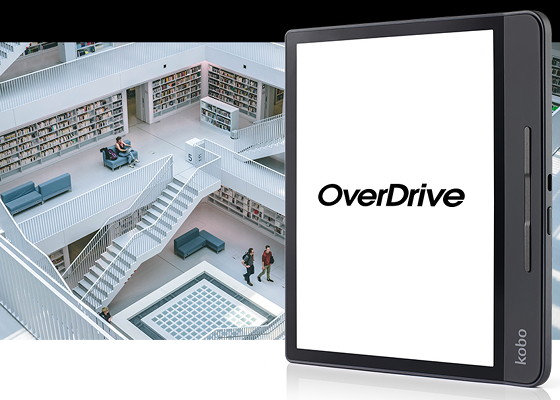 Kobo recently added OverDrive support to all the current Kobo models, a feature that was previously only available on the Kobo Aura One for the past two years.
This is a big deal because it means that Kobo ereaders can now easily download free ebooks borrowed from public libraries directly to the device wirelessly without having to use a computer and Adobe Digital Editions to transfer the ebooks like before.
This makes it a lot easier and more convenient to checkout library ebooks on Kobo devices.
The way it works is you add your library account or OverDrive account to your Kobo and then you can browse and borrow library ebooks through the Kobo store.
Here's the list of Kobo ereaders that support OverDrive downloads:
Kobo Aura One
Kobo Forma
Kobo Clara HD
Kobo Aura H2O (Edition 2)
Kobo Aura (Edition 2)
Things to Know
If you have an older Kobo model, borrowed library books will automatically show up on it as well when syncing after checking out the book from one of the devices listed above, but unfortunately you can't initiate borrowing from older Kobos.
OverDrive borrowing on Kobo ereaders is available in the following countries: the United States, Canada, the United Kingdom, Australia and New Zealand.
Tip: If you borrow ebooks from multiple libraries sign in with an OverDrive account instead of your library account or you'll only be able to use that one library.
Getting Started
If you don't already have a library card, you can find public libraries that support OverDrive lending on the OverDrive website.
Once you have a library card you can sign in from your Kobo and start borrowing.
Go to Settings > OverDrive > Get Started to sign in. If you don't see the OverDrive option make sure your Kobo device has the latest software installed.
From there you can create an OverDrive account or if you just want to borrow from one library select it from the list and sign in to it with your library card and pin number.
Getting Library Books
One thing to note, with the Kobo OverDrive integration you can't simply browse your library's catalog of available ebooks. Instead everything is integrated into the Kobo store.
Once you sign in to your library, it will add a library tab on the Kobo Store homescreen. You find some library books from there. Another option is to use search. Just make sure to select the OverDrive option from the list next to the search bar then it will only show results that are available from your library.
You can place holds and borrow ebooks from the search results page and from individual product description pages (tap the three dots to bring up the option for holds and lending).
Once you borrow an ebook you'll get a confirmation and then it'll start downloading and you're ready to read.
From your Kobo's library view, you can use the filter option to view your OverDrive books, and if you long-press the cover you get the option to return them and you can also place holds for expired books.