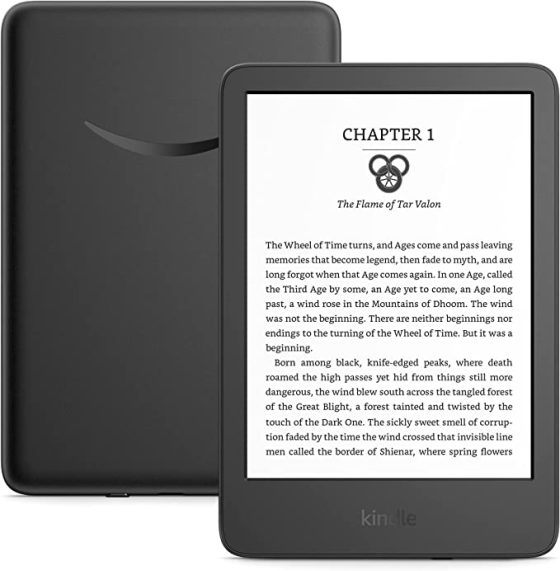 Today Amazon officially unveiled a new entry-level Kindle with an improved screen and a few other upgrades, and it's set to get released on October 12th.
The biggest change with the new 11th generation Kindle is it has a 300 ppi E Ink screen instead of a 167 ppi screen like all the basic Kindles before it dating back to the very first model, and it still has a 6-inch screen like the previous versions.
Amazon also added a USB-C port and they doubled the storage space to 16GB so there's plenty of space for ebooks and a few audiobooks.
The price of the new Kindle is $99 for the ad-supported version and $119 without ads. It's available in black and they've added a blue version, called denim. There's also a new version of the kids Kindle for $119 that comes with a cover and an upgraded 2-year warranty, along with a free 1-year subscription to Amazon Kids+ for kid-friendly content.
The new basic Kindle also supports Dark Mode for white text on a black background, and battery life has been upgraded from 4 weeks to 6 weeks, based on reading for 30 minutes per day.
It's also quite a bit lighter than the previous version at only 158 grams, making it the lightest Kindle to date, and the overall size is a bit smaller as well at 157.8 x 108.6 x 8mm.
It's good to see they finally upgraded the resolution on the entry-level Kindle, and it still has an indented screen so I wouldn't be surprised if it has better contrast than most other Kindles with 300 ppi. I also like the fact they made it smaller and more portable now that the Kindle Paperwhite has a larger 6.8-inch screen.
What do you think of the new basic Kindle?