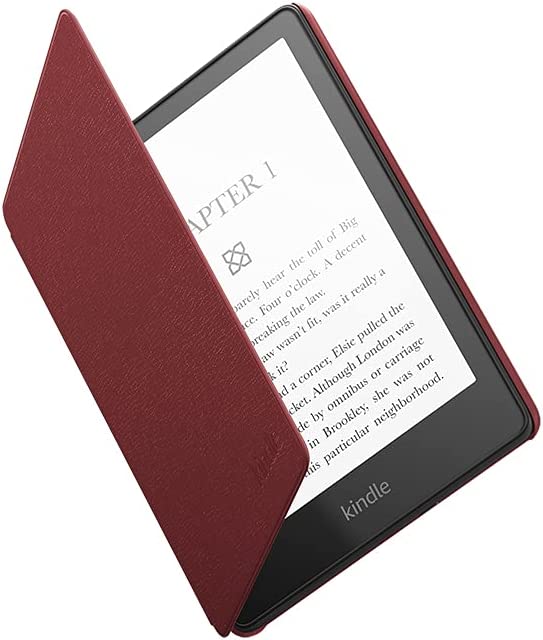 Last week I posted about Amazon having all versions of the current Kindle Paperwhite and Kindle Oasis on sale for up to $80 off, and they're still on sale this weekend.
Amazon also added a bonus offer to the sale at some point where you can get an additional 10% back when purchasing those Kindles using an Amazon Prime credit card.
But one thing I didn't notice when posting about the sale last week, or maybe they added them later, is the fact that Amazon's official Kindle covers are also on sale for the Kindle Paperwhite 5 and Kindle Oasis 3.
The Kindle Paperwhite covers are 20%-23% off and the Kindle Oasis covers are 25% and 26% off. The Kindle Paperwhite fabric covers also qualify for an additional 10% back when purchased with an Amazon credit card.
The sale prices are pretty good, but some of the prices on used "open box" covers are unbelievably low. They have Kindle Paperwhite fabric covers for $2.89, and the condition is listed as "very good". Leather covers are as low as $4.49 and open box cork covers can be had for as low as $10.77 (they normally sell for $50 new).
Here's the list of covers that are on sale:
Kindle Paperwhite Fabric Cover – $22.99 (23% off) – open box starting at $2.89
Kindle Paperwhite Leather Cover – $31.99 (20% off) – open box starting at $4.49
Kindle Paperwhite Cork Cover – $39.99 (20% off) – open box starting at $10.77
Kindle Oasis Water-Safe Fabric Cover – $29.99 (25% off)
Kindle Oasis Leather Cover – $36.99 (26% off)
They also have fabric covers on sale (33% off) for the previous generation basic Kindle, the 10th gen model.