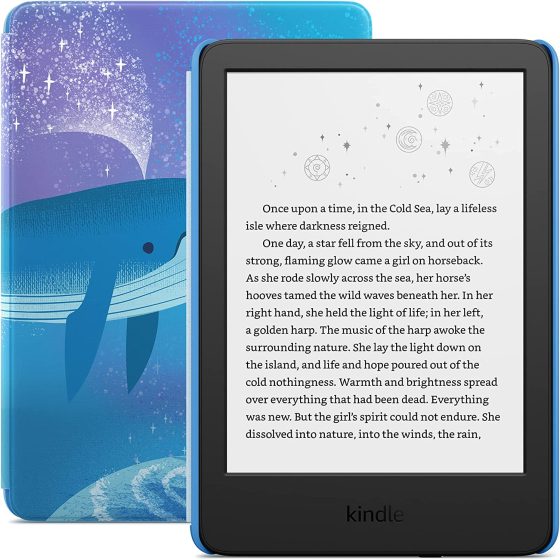 Yesterday was the official release day for the new Kindle for 2022, but it appears that Amazon is having trouble fulfilling orders for the kids version of the new Kindle, at least with two of the three versions.
If you placed an order for a new Kids Kindle you may have received an email yesterday with a new estimated delivery date of Monday, November 28, 2022 – Wednesday, December 7, 2022.
Up until yesterday they had the release date listed as October 12th for the Kids Kindle so this is rather unexpected, and it's pretty lame to accept pre-orders for something saying it's going to be delivered on a certain date to then say it's going to be another 6-8 weeks when that day comes.
However, one version of the Kids Kindle is available to ship in the next 1-2 days, the one with the Space Whale cover. But if you ordered the one with the Ocean Explorer cover or the Unicorn Valley cover then it shows shipping at 6-8 weeks out.
One option is to cancel your order and place a new order for the Space Whale version if you don't want to wait 6-8 weeks for delivery.
The new Kindle is clearly in stock so it must just be a problem with the covers for those two Kids Kindles. It would've been nice if Amazon would have given some warning that they wouldn't be available on release day, but at least there's one version that is available.
Sometimes Best Buy has Kindles in stock when Amazon doesn't, but it appears that they don't have any new Kindles at all yet. They show a release date of October 31st for the Kids Kindles and the regular Kindle, so who knows when they'll actually have some in stock.