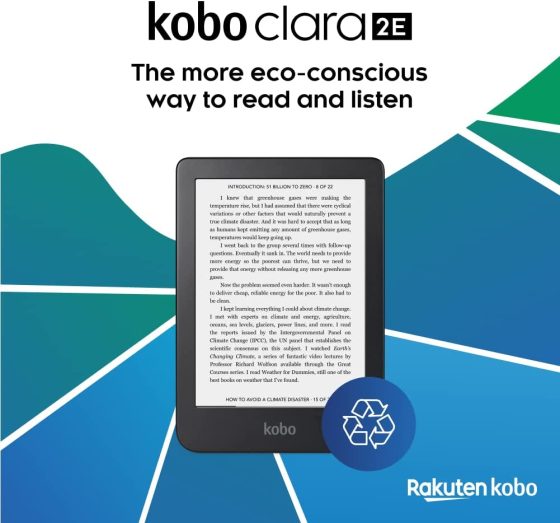 If you're shopping for a new Kobo ereader, you might find their selection of 6-inch models to be rather confusing, especially if you're new to ereaders and haven't bought a Kobo before.
For some reason Kobo is currently selling three different 6-inch models that all pretty much look the same and only differ in price by $30.
There's the new Kobo Clara 2E for $129, the Kobo Clara HD for $119, and the Kobo Nia for $99.
There's not a big difference between the Clara 2E and the Clara HD, but the Clara 2E has twice as much storage space, it's waterproof, the screen is slightly nicer, and it adds a USB-C port, dual-band WiFi support and Dark Mode support. That's easily worth an extra $10 by most standards, so why are they still selling the Clara HD for $119?
When Amazon releases a new Kindle, they remove the old model from the main Kindle page and all the sub-pages and stop listing it on the comparison tables, and they usually discount the price to clear out the remaining inventory.
Meanwhile Kobo is still advertising the previous generation Clara HD on their homepage and on their main ereader page, and they're still charging full price. How does that make any sense?
Personally, I wouldn't recommend the Kobo Nia at all because it uses a lower resolution screen and it lacks the warm frontlight option, and it also has a slower processor and an older microUSB port. If it was priced more like $79 it would make sense, but not at $99.
If they're going to keep selling the outdated Clara HD they should at least drop the price down to $99. There's no reason to pay $119 for it now that the Clara 2E is out. Unless you can get a really good price on the Clara HD or the Nia you're better off just spending a few bucks more on the new Kobo Clara 2E.