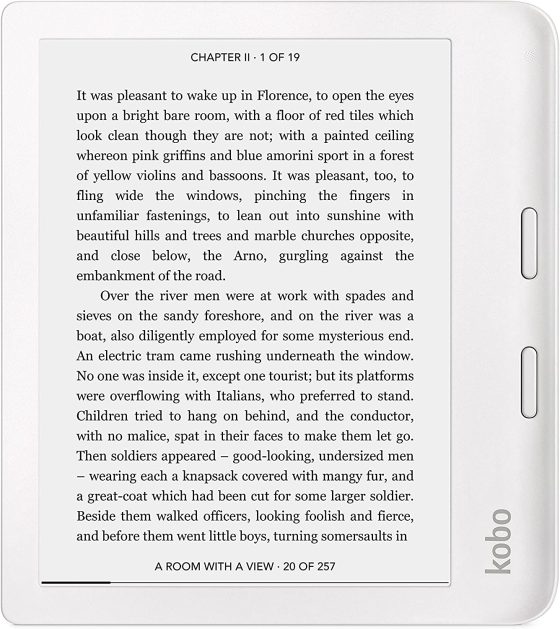 I've been keeping an eye on Kobo's ereaders lately expecting them to go on sale at any time for Black Friday, but so far that has yet to happen.
However, I have noticed a slew of what are most likely fraudulent sellers trying to sell Kobo ereaders on Amazon lately.
Right now a third-party seller has the Kobo Libra 2 listed for $99 new, but it's almost certainly a scam. First off, the seller was "just launched" and they have no reviews or history. Another red flag is the fact that it ships from the seller and not from Amazon, and the shipping date is farther off than it should be if it was a real seller.
Over the past couple of weeks it's one new seller after another with ridiculously low prices on the Kobo Libra 2. They aren't even using real company names, just a random set of letters (one time it was Chinese writing). No legit company is going to be selling Kobo ereaders for nearly half the price of what they sell for normally.
Kobo's official reseller on Amazon is BlueProton. They're even listed on Kobo's website as an official partner so you can trust buying from them, but I would avoid buying from other sellers on Amazon.
The bottom line is don't trust third-party sellers on Amazon that were just launched with no reviews and prices that seem to good to be true. Make sure the item ships from Amazon at the very least if it's a third-part seller; if not, it makes it a bigger hassle to get your money back, especially when the delivery date is weeks away (Amazon won't do anything until after the estimated delivery date).
Kobo will most likely put their ereaders on sale at some point this week so don't fall for these scams. They won't be nearly half price like the fraudulent Amazon listings, but they'll probably be $20-$40 off the regular prices. Kobo doesn't usually do anything big for Black Friday, but you can expect a typical sale at least.