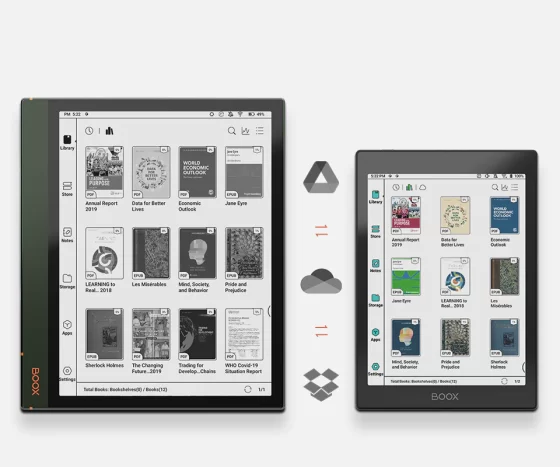 Yesterday Onyx posted a guide for transferring files to and from Boox devices on their website, and it's surprising how many different ways there are to do it.
Given the fact that Onyx's devices run Android, there are a lot more ways to transfer content that with a typical ereader like a Kindle or Kobo. In fact there are nine different ways to transfer files to and from Boox ereaders and eNotes.
To be fair, three of the nine ways involve using something called send2boox, which can be used with either a web browser, a desktop app, or with a Chrome extension. The desktop app currently only supports Windows but they're working on an app for macOS as well.
There's also the Boox Assistant app for transferring files between iOS and Android devices.
Onyx's number one recommended way to transfer files is to use the built-in BooxDrop app on Boox devices because it's the most universal option that supports most platforms and works wirelessly using Wi-Fi.
Personally, I tend either use the old school USB transfer option or Dropbox, but other third-party cloud storage apps work as well, including Google Drive and Microsoft OneDrive.
I've never used the Bluetooth file sharing option, and frankly I forgot that was even an option, but apparently it will work with Windows and Android systems. The transfer speed is slower but it's a quick and easy option for transferring small files.
There's also a "Nearby Share" feature built-in to Android that lets you transfer files between Boox devices and other Android phones and tablets. The feature can be enabled in the Control Center.
There are probably some other obscure ways to transfer files too if one of these nine options doesn't fit your workflow. Having more options is one the main advantages with Boox devices.