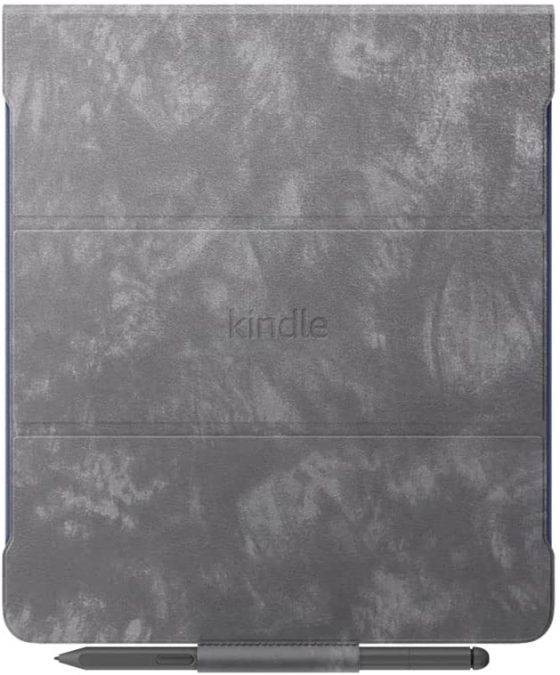 I received an interesting email from Amazon today. Apparently they've decided to issue partial refunds to people who bought the Brush Print Leather cover for the Kindle Scribe back when it was still called the Premium Leather Cover and the price was $10 higher.
Back in January, I noticed that Amazon changed the name of the cover and lowered the price by $10.
They originally called it a premium leather cover, but then they changed it to Brush Print Leather Cover, and the list price went from $89.99 to $79.99. It appears that Amazon decided to change course on calling it "premium" leather after a bunch of negative reviews (it's the lowest-rated Kindle Scribe cover among Amazon's official offerings).
Personally, I don't think it's a bad cover at all. In fact, it shares the exact same design as Amazon's other covers that have better reviews. I think most people probably just thought it was overpriced and the leather wasn't as nice as the premium covers for older Kindles.
Either way, it's pretty unusual to get a partial refund on something that was purchased over 3 months ago now. I'm surprised Amazon decided to do this. Maybe they're hoping some people will post more favorable reviews of the cover after showing a sign of goodwill.
If you want to get one of these Brush Print Leather Covers but don't want to pay full price, Amazon Warehouse currently has a bunch of used ones in "very good" condition for $46.91. I bought some used Paperwhite covers from Amazon Warehouse a while back and they were in like new condition.
Here's a copy of the main part of the email:
Dear Customer,

We are contacting you regarding your purchase of Kindle Scribe Brush Print Leather Folio Cover with Magnetic Attach (only fits Kindle Scribe) – Foliage Green.

We wanted to inform you that, following your purchase, the price of your item has reduced from $91.83 to $79.99.

As a one time courtesy, to make sure you take advantage of the best price for your purchases, we have issued a refund for the difference to the payment method originally used for your order…