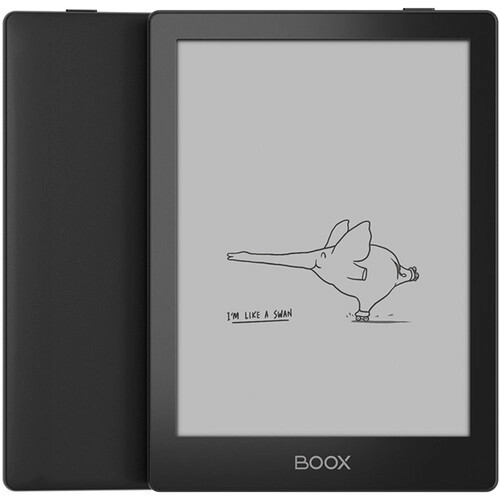 A couple weeks ago Onyx announced the release of a new 6-inch ebook reader called the Poke5, but Onyx hasn't had any available from their US warehouse yet.
So far they're only selling them from their Hong Kong warehouse for $179.99 with a magnetic case (they were sold out for a while but now they're available again today).
B&H also has a new a listing for the Book Poke5 if you'd rather not order from China, but it's still in pre-order status and they don't give an estimated date of arrival like they do with the new 10.3″ Boox Tab Ultra C.
The price of the Poke5 on B&H is listed at $169.99 with free expedited shipping, but it does not include a cover. They have a separate listing for the magnetic cover and it sells for $24.99. Onyx doesn't sell their 6-inch models on Amazon so B&H is probably the best place to order from if you don't want to order from Onyx directly considering their return policy and the high cost to send returns back to China.
In case you missed the announcement, the Poke5 is Onyx's latest 6-inch ebook reader. It has a 300 ppi flush-front screen and a frontlight with adjustable color temperature.
It has 32GB of onboard storage, plus they added a microSD card slot for expansion. It has 2GB of RAM, a USB-C port that supports OTG, there's WiFi, of course, and Bluetooth for things like keyboards and audio.
Like Onyx's other devices, the software is based on Android 11, though with a heavily customized UI, and it's open to installing Android apps.
The Poke5 has a revised design that's even smaller than previous versions, so it's one of the smallest ereaders on the market. The weight is listed at 160 grams, which is about the same as the 2022 Kindle, but the Poke5 is about 10mm shorter and 1.2mm thinner at 148 x 108 x 6.8mm.