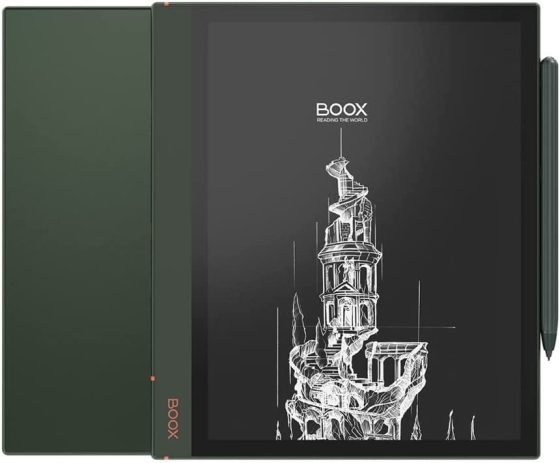 Onyx started rolling out their latest 3.3.2 software update in late March for their newer Boox models, and they've been slowly releasing it for some of their previous generation models as well.
Onyx's device have so many features and settings it can be kind of overwhelming trying to learn how everything works. It's often difficult to figure out what all the menu buttons do just by looking at a bunch of icons, so it can be helpful to watch videos explaining how some of these things work.
Onyx uploaded a YouTube video a couple of days ago that shows some of the new features that were added with the V3.3.2 firmware update.
They show how 3rd-party cloud storage works when using the built-in Neo Reader app, and how to use annotation filters to sort different types of notes, along with the different types of highlighting and underlining options.
A new Text Notes option is shown in the Notes app that basically works like a word processor when using a keyboard (both physical and on-screen keyboards).
There's also the option to add links to handwritten note pages now so you can link to other documents or pages within notes.
Another thing they show is how to setup work profiles, but that feature is only available on select models. They also talk about some of the cloud storage and OCR features that are available on Boox devices.
If your Boox device is still running older software, you can check for the new update from the settings menu; Onyx no longer offers firmware update downloads from their website so you can only get them through the firmware update section on Boox devices. Here's an earlier article that explains how to get firmware updates on Boox devices, along with how to download user manuals to help explain what the dozens of menu buttons and settings do.
What's New in BOOX V3.3.2 Firmware