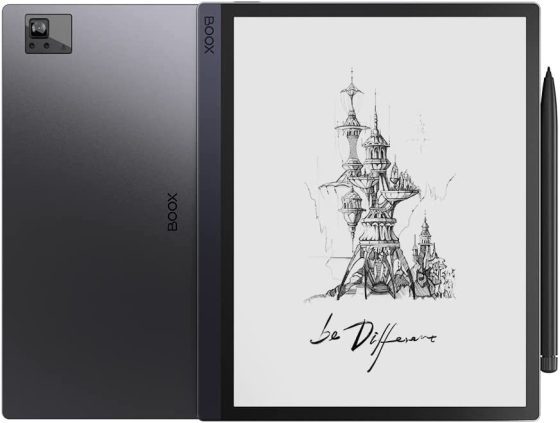 Boox devices don't go on sale very often, especially through Onyx's retail partners, but three different Boox models are currently on sale at B&H.
They have the 10.3-inch Tab Ultra (the one with a black and white screen) marked down to $529. That's $30 off the regular price, and $70 less than they were selling it for just a couple months ago before the Tab Ultra C with a color E Ink screen was released.
Both models are essentially the same, except for the screen, so you might want to check the Tab Ultra C review that I just posted if you're interested the Tab line, which have higher-end specs than other eNotes and a dedicated GPU to help improve the performance of the E Ink screen.
The 13.3-inch Tab X is also on sale. The price is $829. That's $50 off the list price of $879, which is still what it's going for on Amazon and Onyx's website. The Tab X has a black and white screen, but it's made with a flexible substrate so it's more durable than regular E Ink screens. The review linked to above will give an idea of the features and interface, but with a different-sized screen (and in color).
Lastly, both the white and black versions of the Poke4 Lite are marked down to $129. The Poke4 Lite is a 6-inch ebook reader with 212ppi that was released last year, and it's Onyx's least-expensive model, but at this point it's probably not the best value, even on sale.
The Poke5 was just released last month and it's only $30 more at $169. It has a higher resolution 300ppi screen, twice as much storage space with 32GB, and it adds a microSD card slot. It also has a flush front screen instead of an indented screen, and the overall size is a bit smaller, although it's slightly heavier.