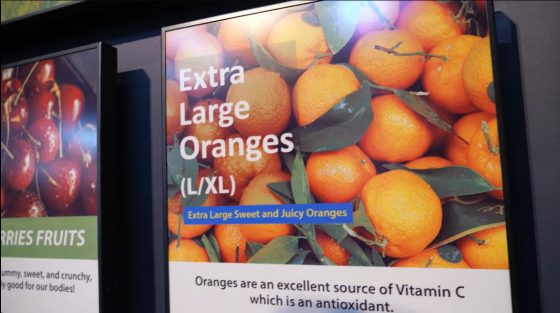 E Ink had demos of some of their products on display (pardon the pun) at a convention in LA a couple weeks ago.
There's a YouTube video (embedded below) from Charbax giving a tour of E Ink's booth, with Timothy O'Malley from E Ink describing their various products.
Some of the stuff doesn't have anything to do with ereaders, but it's interesting to see how E Ink has advanced in other areas as well. Their Spectra6 displays are impressive as digital signage, but the refresh rate is currently about 12 seconds so that's not going to work for tablets and ereaders.
They start talking about eNotes around the 11:20 mark in the video. They don't really go into much detail but he mentions how they've lowered latency to improve the writing experience.
I've never been into using E Ink computer monitors, but I have to admit that Onyx Mira Pro monitor really looks nice at the 13:05 mark. The contrast is exceptional.
The Gallery 3 color screens are shown at the 19:30 mark. They have colored pixels for better picture quality, unlike the Kaleido 3 screens that come on current ereaders that have black and white displays with a color filter. They say the refresh rate is down to less than 1 second now so maybe we'll see some new devices with Gallery 3 screens soon.
E Ink Booth Tour at Display Week 2023