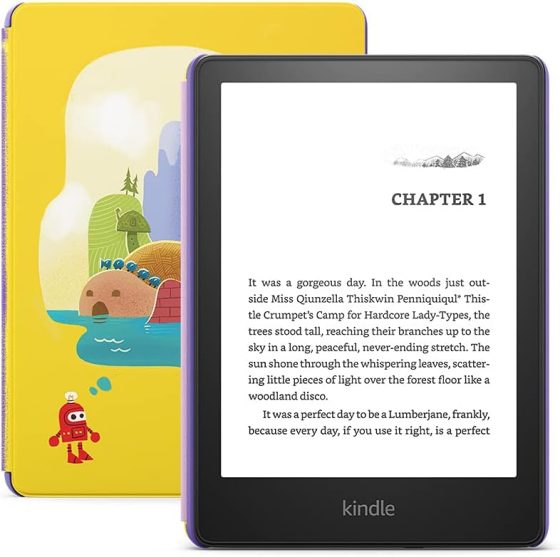 If you missed out on the Prime Day deals on Kindles last month, there's still time to get a Kindle on sale at its Prime Day price, and this time a Prime membership is not required.
Best Buy currently has the Kindle Paperwhite Kids on sale for $104.99 with free shipping as part of their back to school sale. It's the 16GB version that normally sells for $169 so it's a considerable discount.
Update: One day later and now Best Buy has all Kindles on sale with Prime Day prices, and the sale lasts for two days.
It looks like the sale ends on August 6th, but they might sell out before then (one version is already sold out).
Amazon is charging full price for these currently so it's kind of unusual to see them on sale at Best Buy and not at Amazon.
The Kindle Paperwhite Kids is the only model on sale. Even the lower tier kids bundle is more expensive than the Paperwhite right now.
These Kindles that are marketed for kids aren't any different than standard Kindles. Any Kindle can be used in kids mode or regular mode so it really doesn't matter how it's marketed. It's really just a bundle package that includes a Kindle Paperwhite, a kid-friendly cover, and an upgraded 2-year warranty that covers accidental breakages.
The bundle also includes a 1-year subscription to Amazon Kids+ for access to a library of content for kids.
Generally these kids bundles are a good value for kids and adults alike, especially when they're on sale, although they aren't quite as good of a deal as they used to be since Amazon changed the ad status when not using kids mode. But $105 is still a really good price for the Kindle Paperwhite with a cover. Amazon is selling the 16GB Kindle Paperwhite for $150 right now without a cover. There's no reason to pay that while the kids version is on sale at Best Buy.