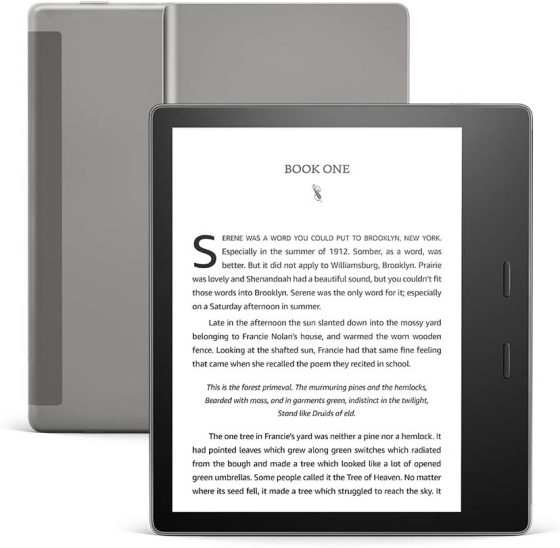 It's been over a week since Amazon released the 5.16.3 software update for Kindle ereaders, and it's still only available for the 10th and 11th generation models so it looks like they've drawn a new line in the sand when it comes to what models are getting updates moving forward.
There's a slim chance that older Kindles could still get updates. There've been times in the past where they delayed updates for specific models, like they did a couple of times for the Kindle Paperwhite 3, but the timing for this particular update makes that seem unlikely.
Amazon stopped selling the Kindle Oasis 2 just over four years ago when the Kindle Oasis 3 was released, and there's a note on the Kindle security updates page that says Kindles will get updates for at least four years after they're last sold by Amazon.
That seems like too big of a coincidence for the Oasis 2 to be the new cutoff for Kindles getting updates, as it just passed the four year mark.
It must be nice for the Kindle software developers only having to provide updates for six Kindles now, and all are current models except the Kindle Paperwhite 4 and the previous entry-level Kindle.
Up until now, they've been updating Kindles all the way back to the Kindle Paperwhite 3 from 2015. It was a 7th generation model, but they stopped updating other 7th gen models like the Kindle Voyage a couple of years ago—it's still on firmware version 5.13.6.
Some people get angry when Amazon stops updating older Kindles, like they think their Kindle will somehow become useless after it stops getting updates, but that's not the case at all. Some people are still using first gen Kindles to read ebooks, although the onboard store no longer works. These days updates are just as likely to make things worse than better so it's not worth worrying about.