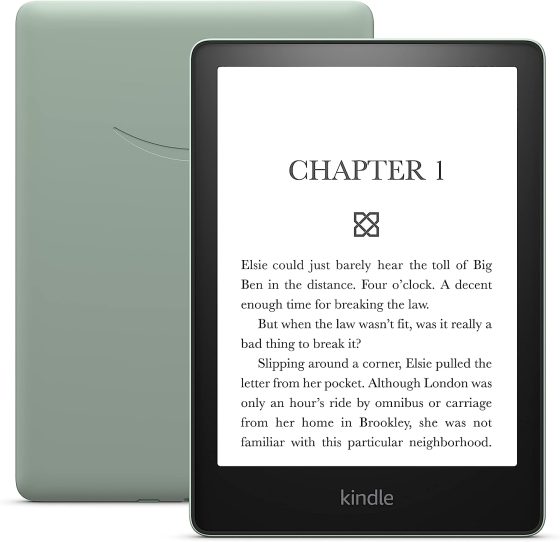 Amazon has released another software update for Kindle ereaders, but for some reason it's not available for all the models that updates are usually available for, at least not yet.
This is the second Kindle update that Amazon has released this month, which is highly unusual. There must be a serious bug or security issue that they wanted to get fixed.
Once again the release notes just give the generic "performance improvements, bug fixes, and other general enhancements" statement so who knows what they really changed with this update, and the date of the release isn't even correct (it says July), and they never updated the release notes for the last update.
The update version went from 5.16.2.1.1 with the last update to 5.16.3 so you'd think something significant changed with this update, but so far I can't find anything different (except list view for collections is now available on my Kindle Scribe, but that might have happened before the update).
The weird thing about this update is it's only available for the 10th generation Kindle Paperwhite and newer. It's not available for the first or second gen Oasis, or the Kindle Paperwhite 3.
This might be a sign that Kindles older than the 10th gen models are no longer going to get updates. On the Amazon Kindle security updates page, it says Kindles will receive guaranteed security patches for at least four years after a device is last available to purchase new from Amazon's website.
The Kindle Oasis 2 was released in 2017 and then it was replaced by the Kindle Oasis 3 in July of 2019 so the timeline makes sense—it's been just over 4 years now.
Kindle software updates are usually rolled out in phases. You can wait for the update to automatically download and install on your Kindle at some point in the coming weeks or months, or you can install the update manually whenever you'd like. It's available to download from the Kindle Software Updates page at Amazon.
I don't know about you folks, but I often encounter a problem when trying to manually update my Kindles lately. After putting the update on the Kindle's drive, the update option in the settings menu remains greyed out so there's no way to trigger the update. However, I've discovered that restarting the Kindle will trigger the update to install, provided the battery is sufficiently charged.