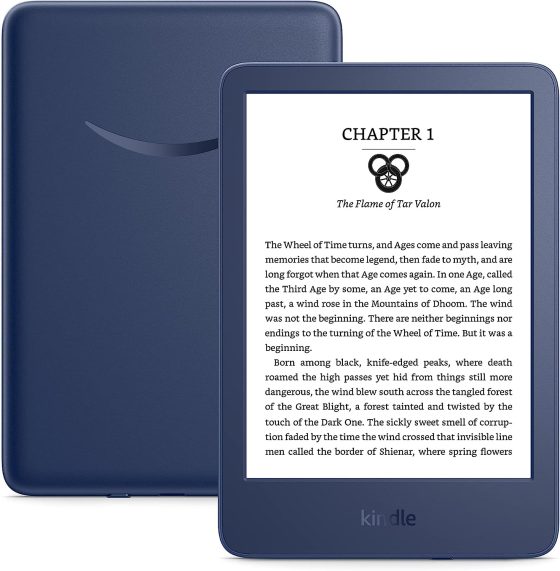 Amazon's Kindle team has released another software update for all Kindle ereaders dating back to the Kindle Paperwhite 3 from 2015.
The new software version is 5.16.2.1.1 for the 7th generation Kindle Paperwhite through the 11th generation Kindle that was released in 2022. The software update for the Kindle Scribe is 5.16.2.0.1. The download links for each model can be found on the Kindle Software Updates page at Amazon.
There aren't any release notes for the new update, so it's hard telling what changes were made, but it appears to be another minor update considering they just tacked on another ".1" to the previous software version. It's probably just another bug-fix update, or maybe they added something that will be enabled remotely at a future date.
I tried this new update on the Kindle Scribe but I couldn't find anything different that stood out. If you happen to notice any changes with this update let us know in the comments section below.
The last update was released toward the end of June. It was a bit of a mystery update as well, and they never did add any significant information to the release notes. The only difference I noticed was they added a notes icon to the top menu bar and removed the link for it from the table of contents box.
This is the third update that Amazon has released this year for Kindle ereaders (excluding the updates for the Kindle Scribe), and all three have been seemingly minor updates. It's been a long time since Amazon has added any new features to Kindles other than the Kindle Scribe. Last September they enabled cover images for EPUBs sent to Kindles, but that's been the only new feature added over the past year.
On a side note, the 11th gen Kindle is back on the software updates list after mysteriously disappearing for several weeks, but it's still missing from the Identify Your Kindle page and other Amazon support pages. There have been so many "Kindles" they can't even keep track of them all anymore.